Day 12/16 : WED 4th March 2015
DAY FOUR in London and it was yet another beautiful day to wake up to in our little cosy Airbnb apartment. Randall and I managed to squeeze in some laundry chores before we bundled out to explore the city!
First order of the day, we needed to collect our tickets for the evening's theatre performance of "Ruling Class" which I had booked online a month ago. The play stars talented Scottish actor James McAvoy of X-Men fame and I was beyond thrilled to be able to catch his West End stage appearance while we were in London. We rode the Northern Line down to Charing Cross station and then walked over to Trafalgar Studios to collect our tickets at the box office.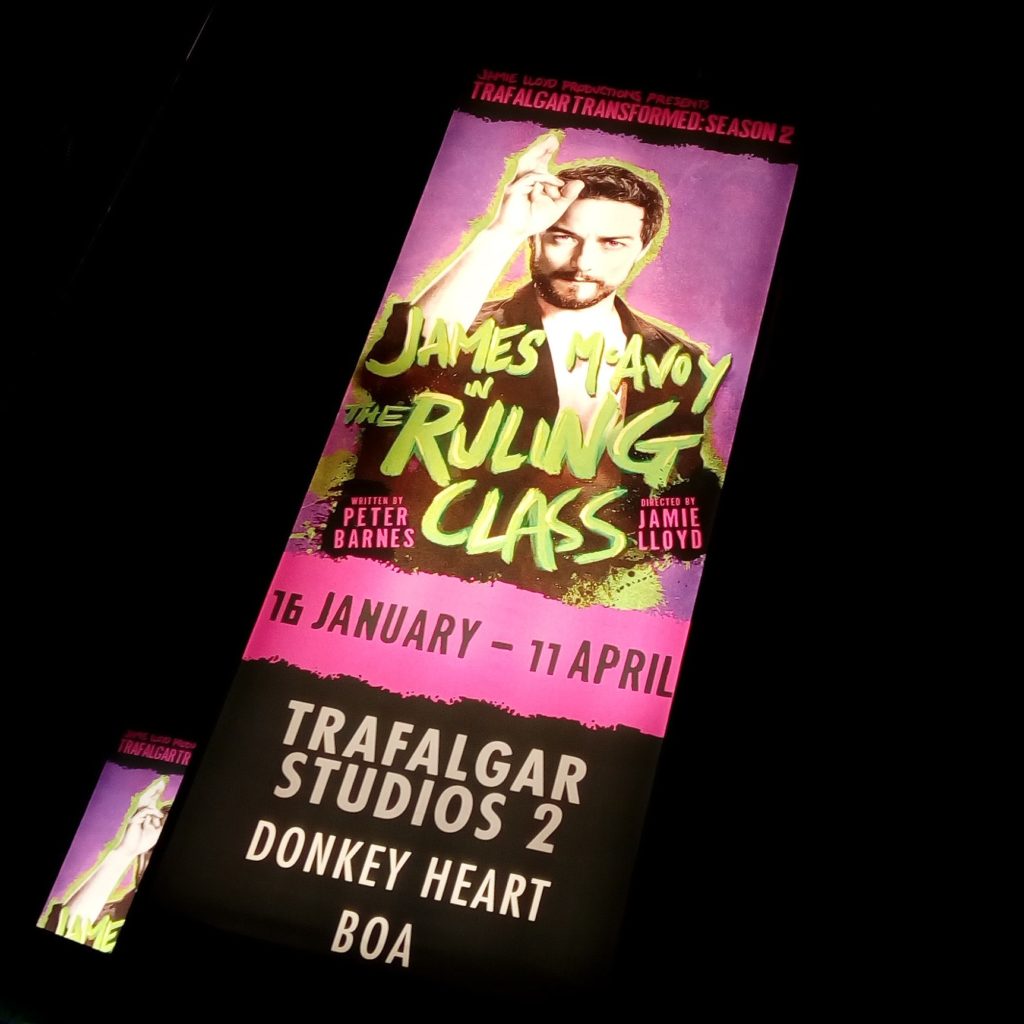 Once that was done, we had the rest of the afternoon free to do some sightseeing around Trafalgar Square and to soak up the glorious sunshine and cool weather.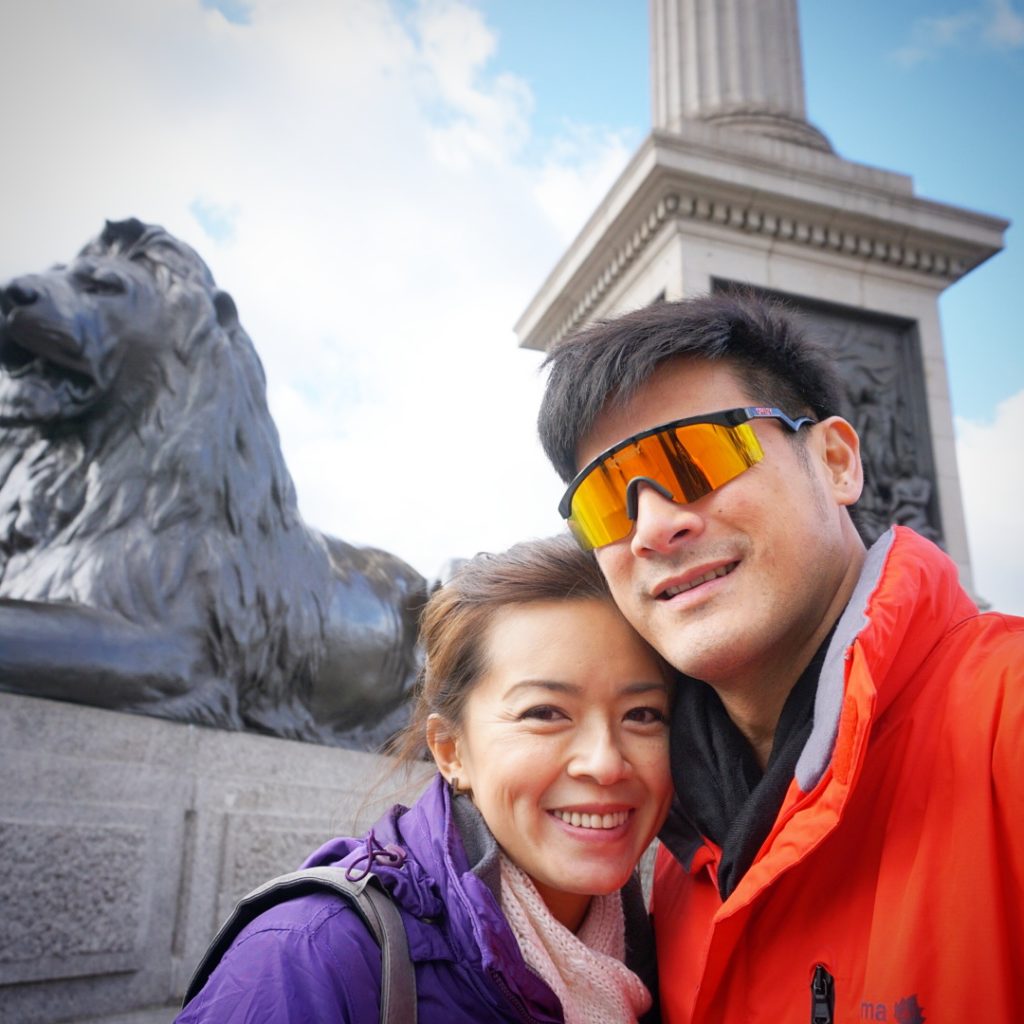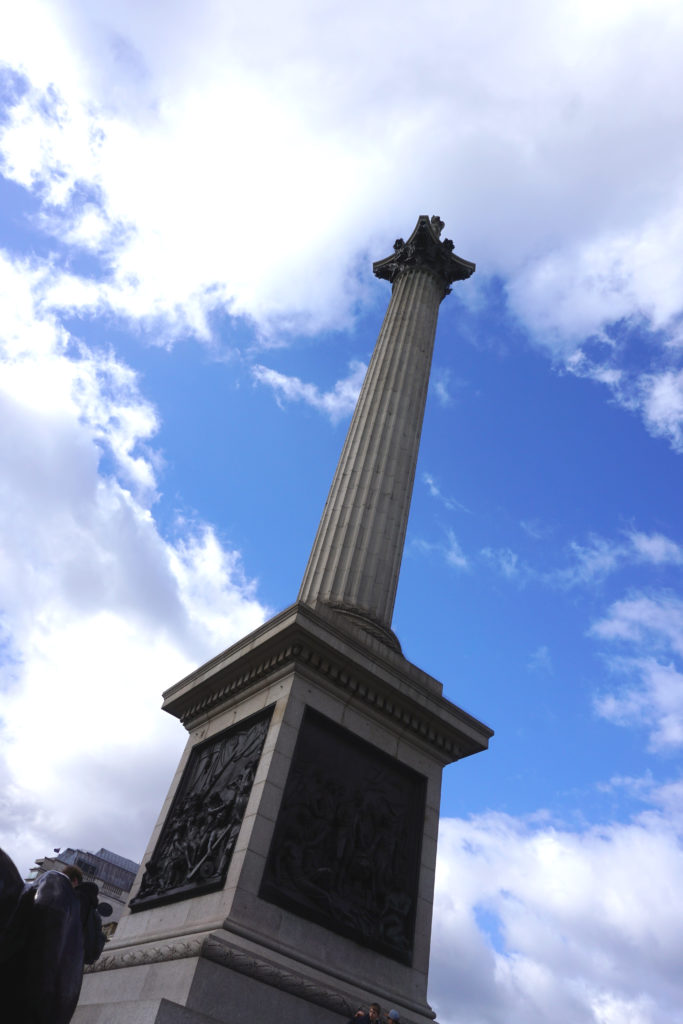 We even managed a spot of souvenir shopping along Strand before settling down at a random pub for some English grub. Thanks to Google and TripAdvisor, The Wellington's reviews were not too shabby, so we got ourselves a seat and ordered the day's special of fish and chips. Thankfully, the food did not disappoint and I quite enjoyed admiring the classic and quaint interiors of the pub which had lots of wood and leather accents. Looks like an authentic English pub to me!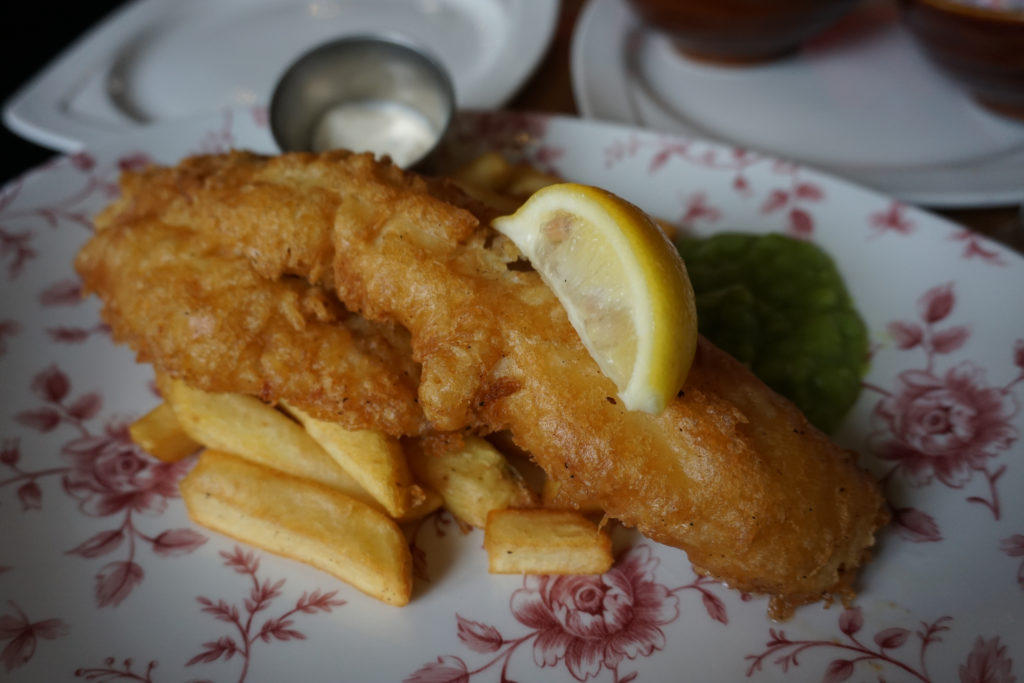 After lunch, we rode the Bakerloo line to Edgware Road station to meet another friend of mine who lives in London and works in a combat sport shop. That particular area of London was also known as "Little Beirut" or "Little Cairo" due to the large numbers of Arab and Egyptian immigrants living there as well as shisha cafes. It was never dull to catch up with Ben who had a great sense of humour and also a passion for Brazilian Ju Jitsu and air soft guns. Hence, Randall and I had an impromptu afternoon lesson about tactical combat training and how to prepare for the zombie apocalypse. Ha! And I truly mean a lesson on how to shoot proper airsoft guns which are highly detailed replicas of real firearms that shoots plastic pellets ( or some biodegradable material ) using compressed gas instead. The shop had a controlled environment a.k.a. shooting range room to try these airsoft guns and the pure adrenalin rush I had felt shooting those airsoft guns were as real as it gets to playing Rainbow Six or Call of Duty on the Xbox! Super fun!
As evening fell, Randall and I said our goodbyes to Ben and made further plans to see him and his family on another day before we leave London. We made it back to Charing Cross just in time for a quick pre-theatre dinner and then it was off to Trafalgar Studios to catch James McAvoy in Peter Barnes's "Ruling Class" play. OMAGERD! James McAvoy was just as phenomenal on stage as he was on film and he gave a spectacular performance as "Jack Gurney" who was an insane aristocrat with a compelling yet annoying mixture of "atas" arrogance, childish enthusiasm and just plain madness. I absolutely LOVED watching it and was thoroughly impressed by the entire ensemble performance. What a class act!
After the play ended, Randall and I rode the tube to Blackfriars to meet another friend, Aaron at one of London's most highly rated restaurants, Duck and Waffle. That is, we assumed that Blackfriars was THE station to stop at in order to get to Duck & Waffle. However, we somehow got our map coordinates wrong and ended up walking all the way up towards Queen Victoria Street through Threadneedle and Bishopsgate where we finally reached The Heron Tower after 45 minutes.
Duck and Waffle was situated on the 4oth floor of The Heron Tower and it opens 24 hours a day 7 days a week. It has stunning views of sunrises and sunsets, so supper and breakfast times were always popular. Luckily, Aaron had made a prior reservation that day before so we had no problem getting a table at around 11.00pm. They certainly made a mean duck and waffle plate which Randall quickly polished off while I enjoyed a more traditional Banana Bruleé Belgian waffle. NOM!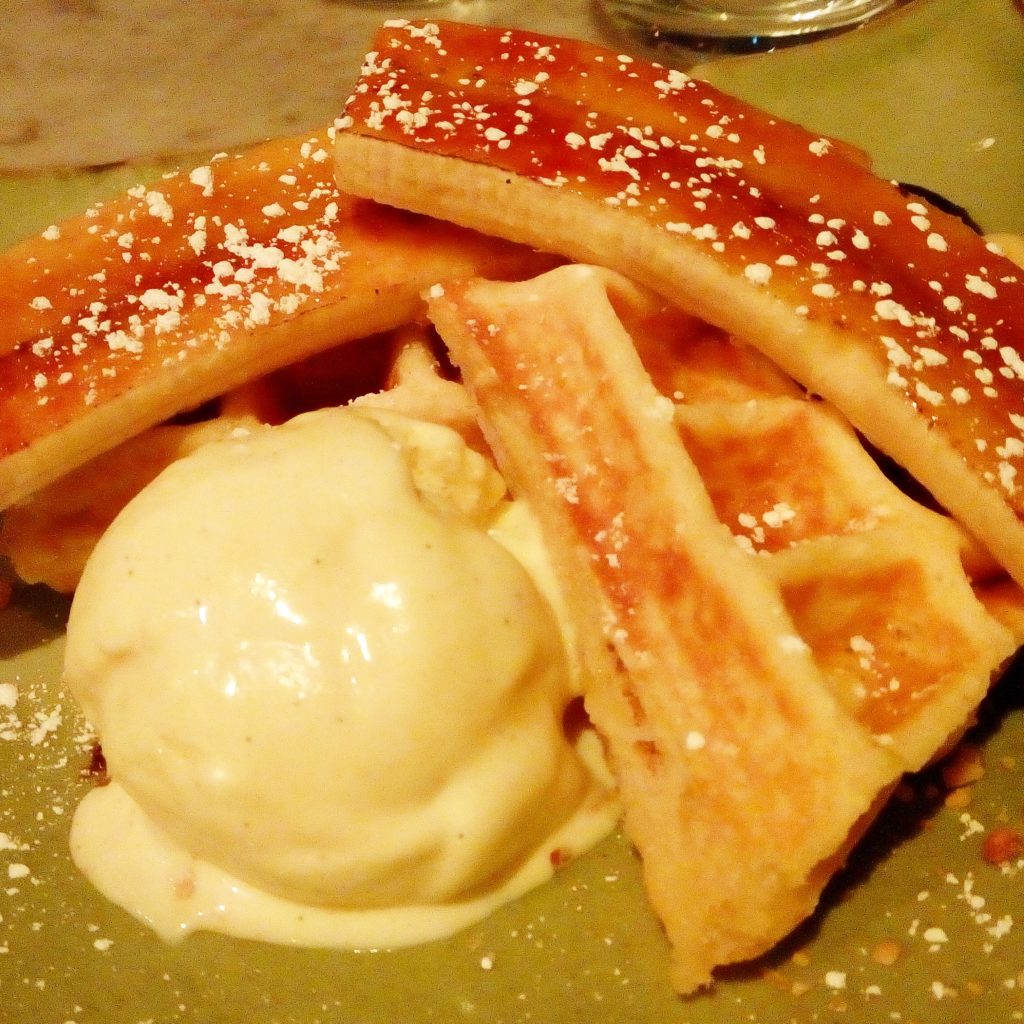 What a brilliant idea to end our evening with a night cap at Duck & Waffle! We left the restaurant at the wee hours of the morning and Uber-ed our way back to our humble Airbnb abode. The Kop side awaits tomorrow!! 🙂
Day 13/16 : THU 5th March 2015
THIS is the day that I have been looking forward to for ages! After an early breakfast in our apartment, Randall and I walked across to Euston Station and boarded a Virgin Train out of London, and this time we were heading to… LIVERPOOL! Liverrrrpoooool, liveeerrrrpooool….
YESsssssss. It was now MY turn to go all out with football fangirl-ing at Anfield Stadium! While it may not have been a LIVE home game match to witness this time, but the excitement was still brimming inside me to be there nonetheless. 🙂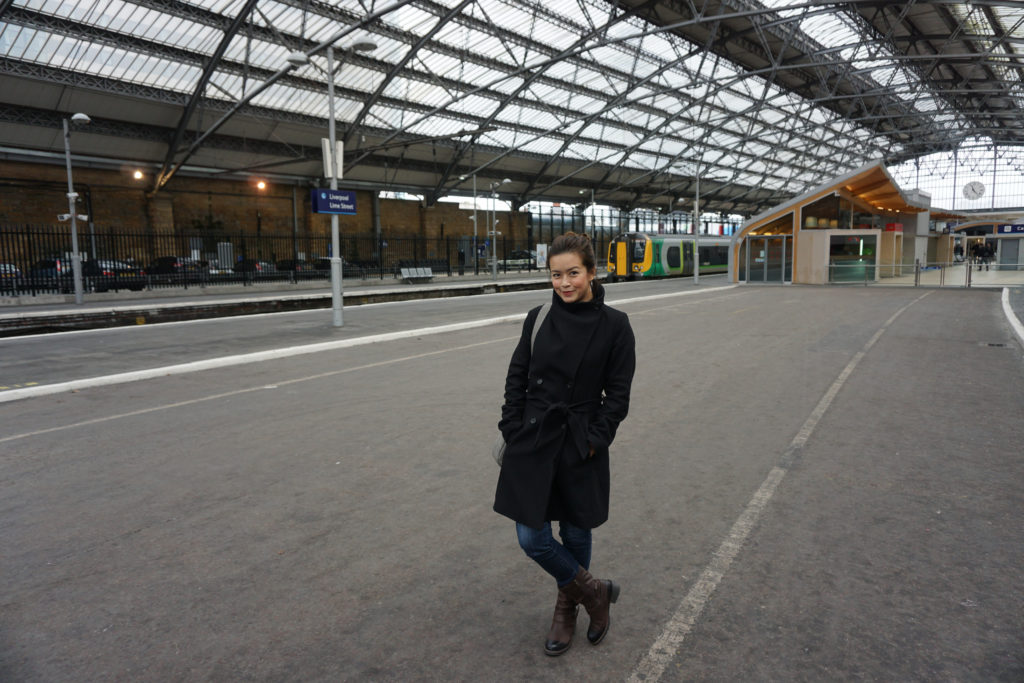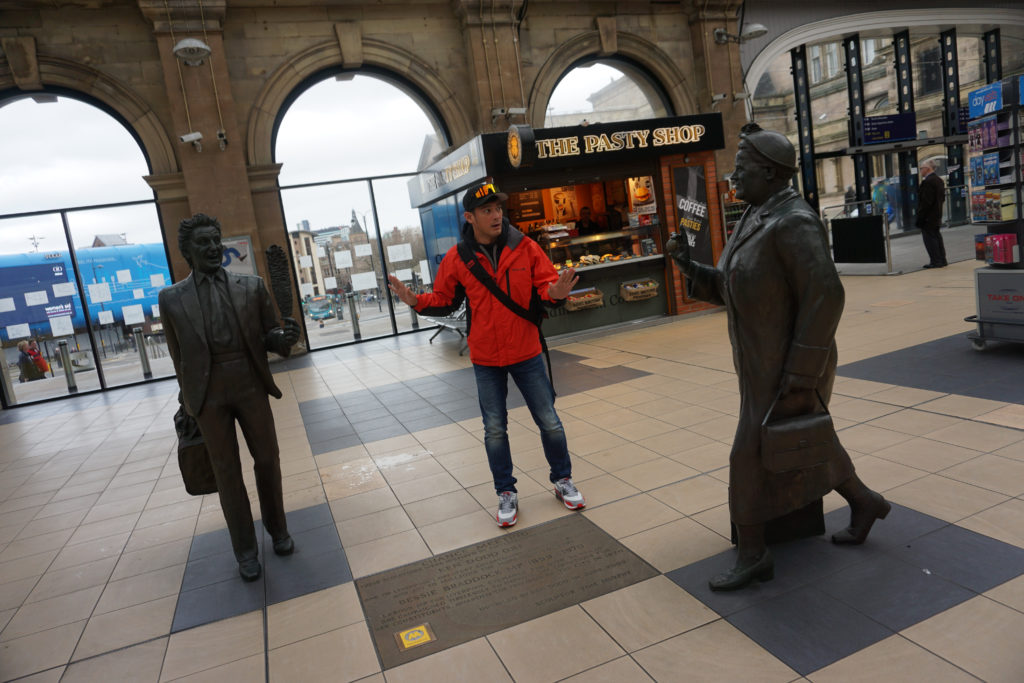 Once we arrived at Liverpool Lime Street station, we hopped onto a taxi to take us straight to Anfield stadium. The taxi driver was a cheery ol'Scouser who gleefully shared stories about The Beatles and about Goodison Park which was the home stadium of Premier League Club Everton F.C. Contrary to the known rivalry, there will always be unity between the two clubs. During a Hillsborough tribute, they tied 4,000 scarfs to link up the two stadiums in a "Chain of Unity" to show that Evertonians and Liverpudlians are all in the same family with a strong bond. #YoullNeverWalkAlone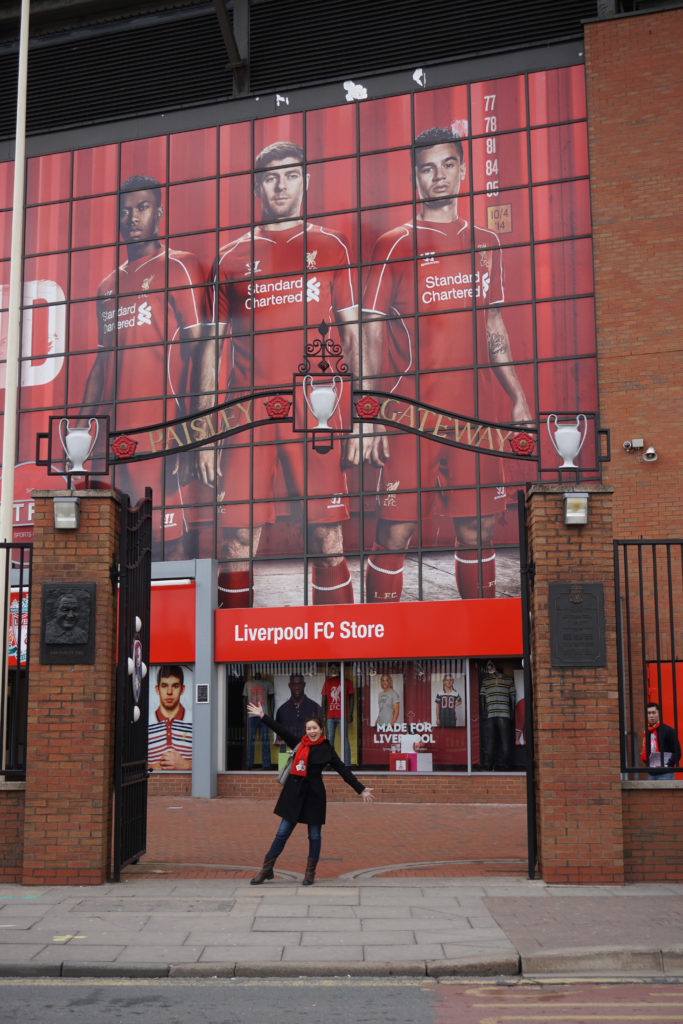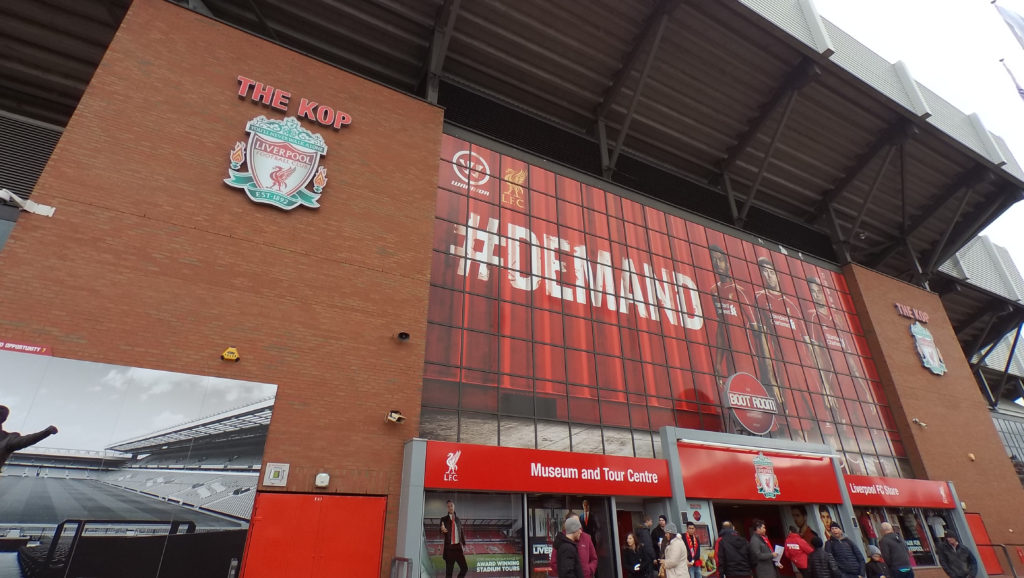 When we arrived at the Shankly Gates of the "Holy Grail", I was literally bursting with pride as I gleefully stepped out of the taxi. OMG, I have finally ARRIVED at The Kop!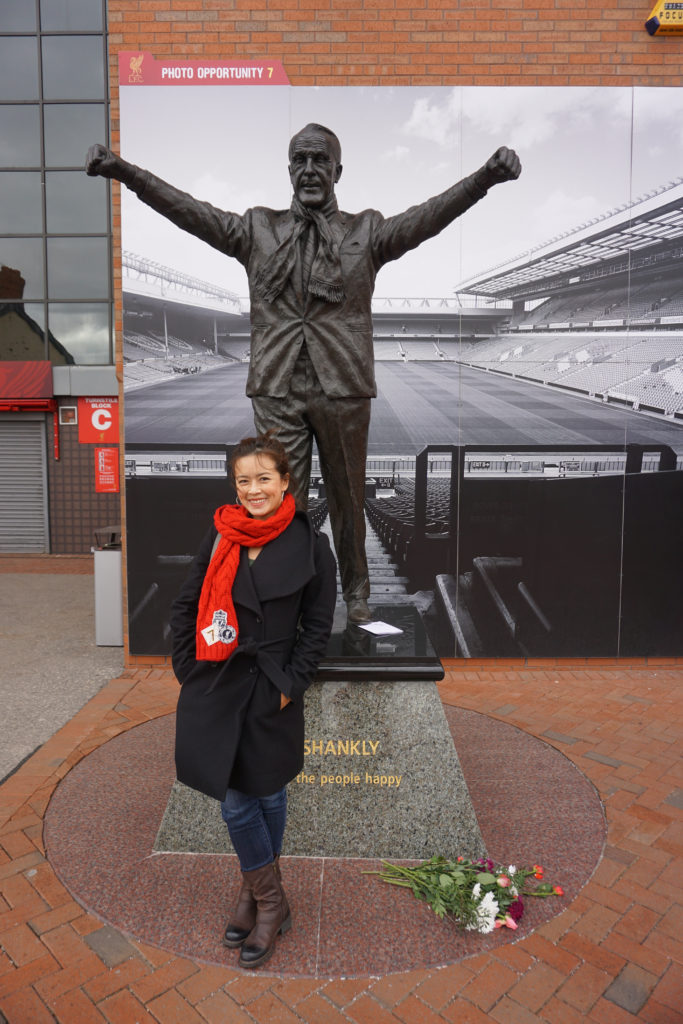 After collecting our stadium tour passes at the Museum and Tour Centre, Randall and I spent some time ( and money! ) at the Liverpool FC store to check out the Reds memorabilia. Y'see, Randall's father, my Dad, Randall's cousin, and a few of our friends were all Pool fans so we knew we had to purchase a substantial stash of goodies to bring home.
Soon, it was time to meet the rest of the group at the Bill Shankly statue to begin our stadium tour. I was beyond excited! There were two guides leading the tour, one was a jolly middle aged man and the other was a young trainee Merseyside lad. Together, they both lead us into the stadium and shared many interesting stories about Anfield and all the poignant moments in Liverpool's football history. As I walked passed the deserted food kiosks, I honestly wished that I was there when a LIVE match was actually going on.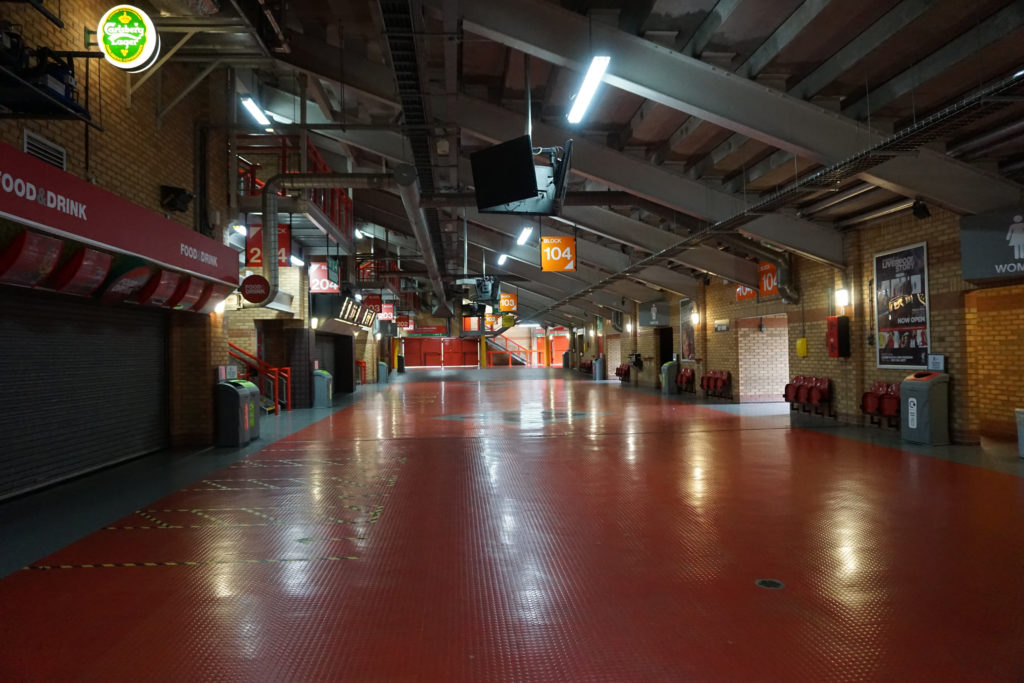 The main stand at Anfield football stadium was originally designed by architect Archibald Leitch and until today, the original authentic pillar of the stand still remains.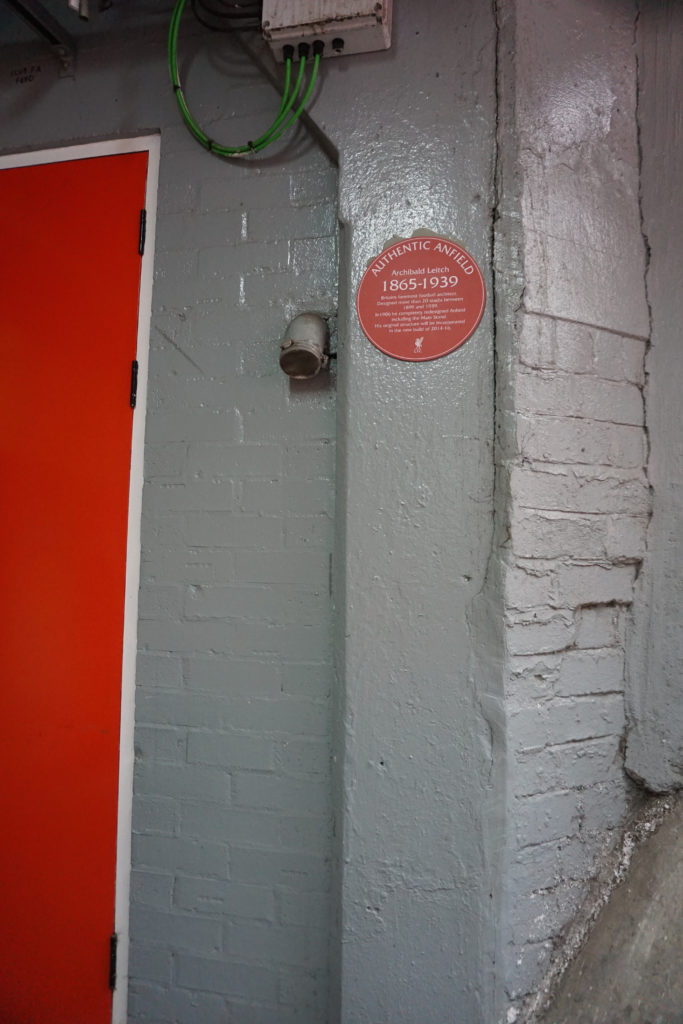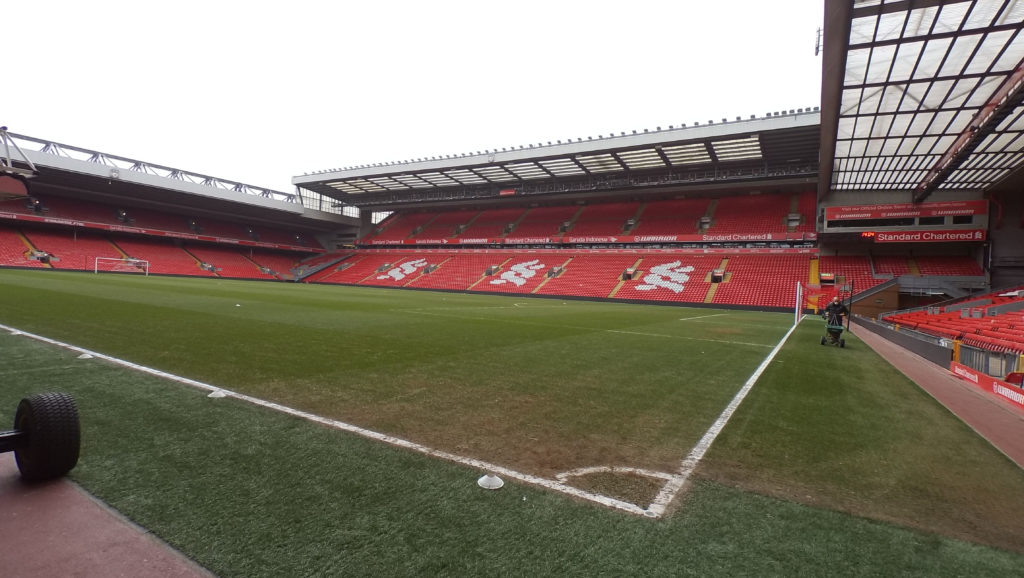 The tour then moved on to the lounge area where the lads usually chilled out and how different the AWAY Team Room was from the HOME Team Room. The HOME team room was well-designed and spacious with several massage beds while the AWAY Team Room had a simple decor with a warped mirror. Ha! What a tease!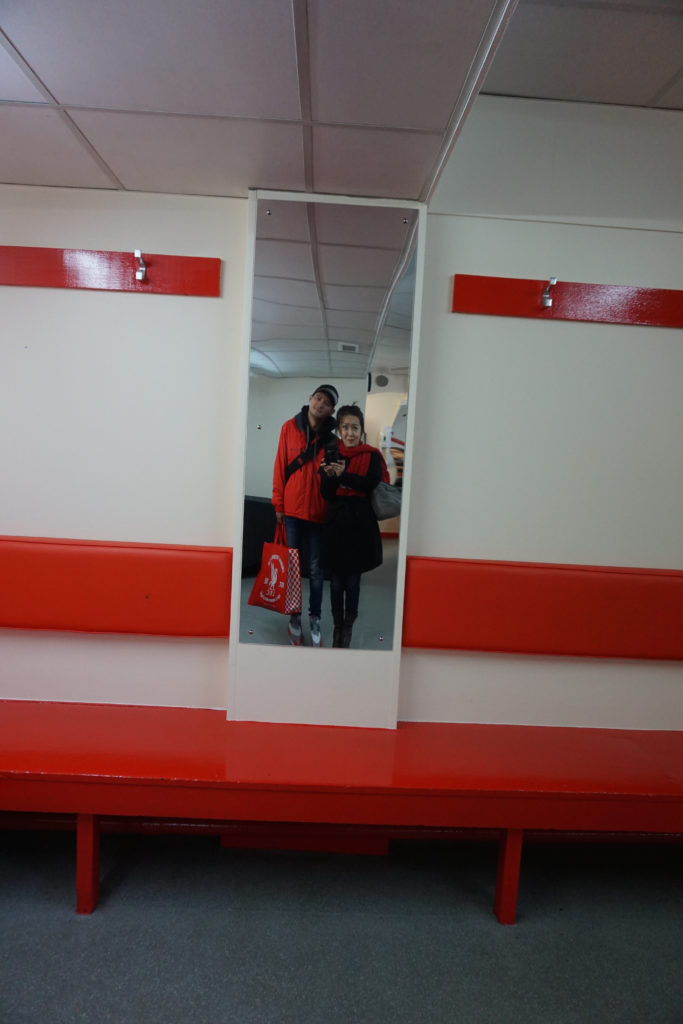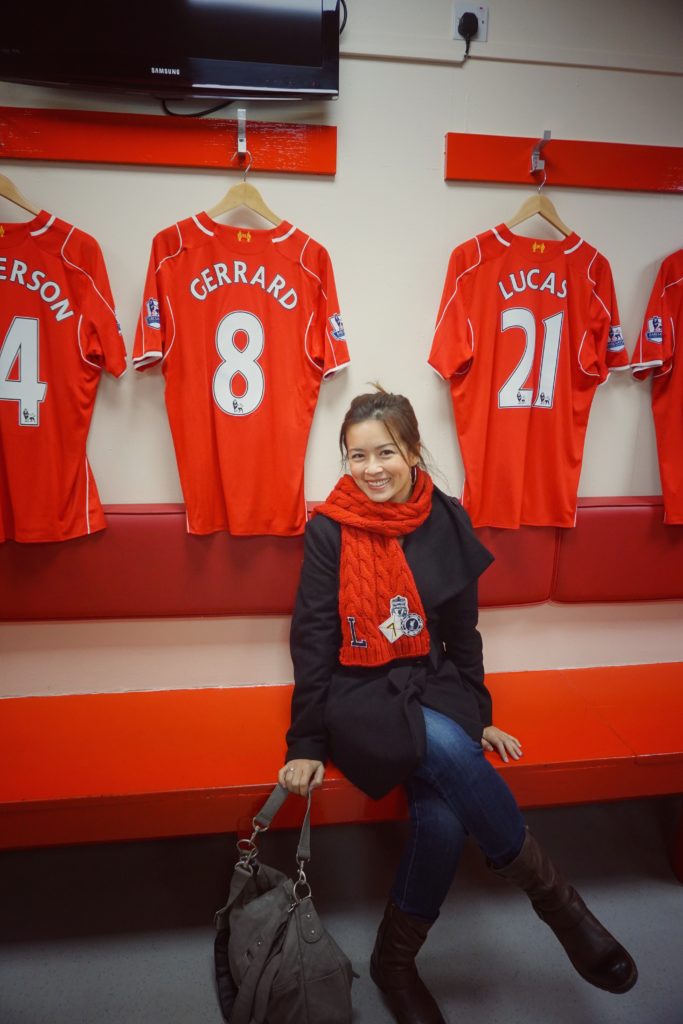 We also checked out the tiny press room which used to be the original Boot Room where Bill Shankly had it converted from a football boot storage room to an informal coaches' meeting room. After which, all of us got a chance to touch that all-important Anfield sign which hangs above the players tunnel leading out to the pitch.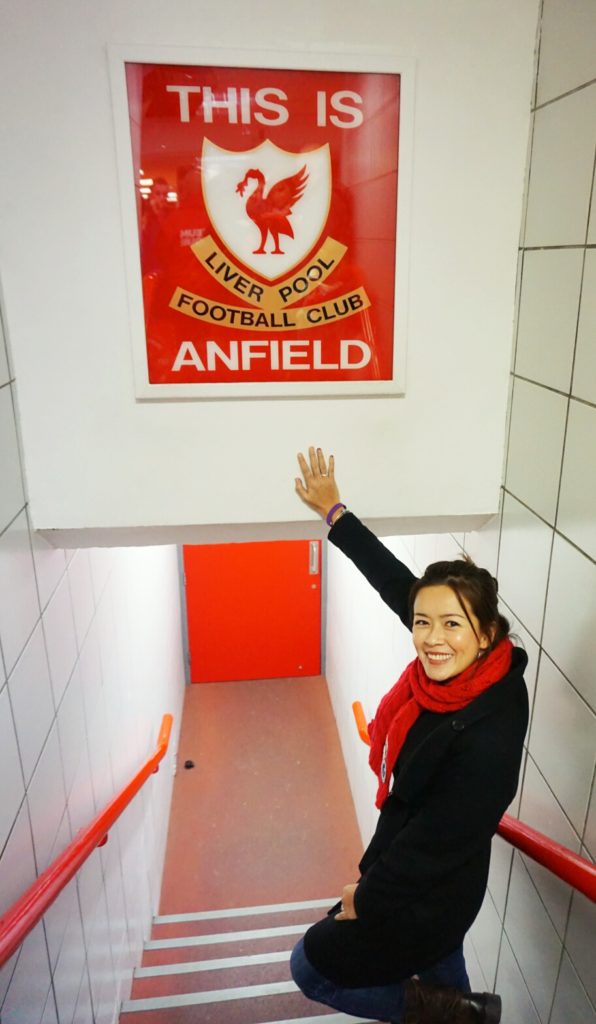 Out of the main stand, it was quite a thrill to be able to sit in the manager's box and get a sense of how the team managers must have felt while watching the game. Even as we walked towards The Kop side, I knew I shall be back to watch a LIVE match someday. I must. Perhaps after expansion plans are fully completed at the stadium. How exciting that must be!!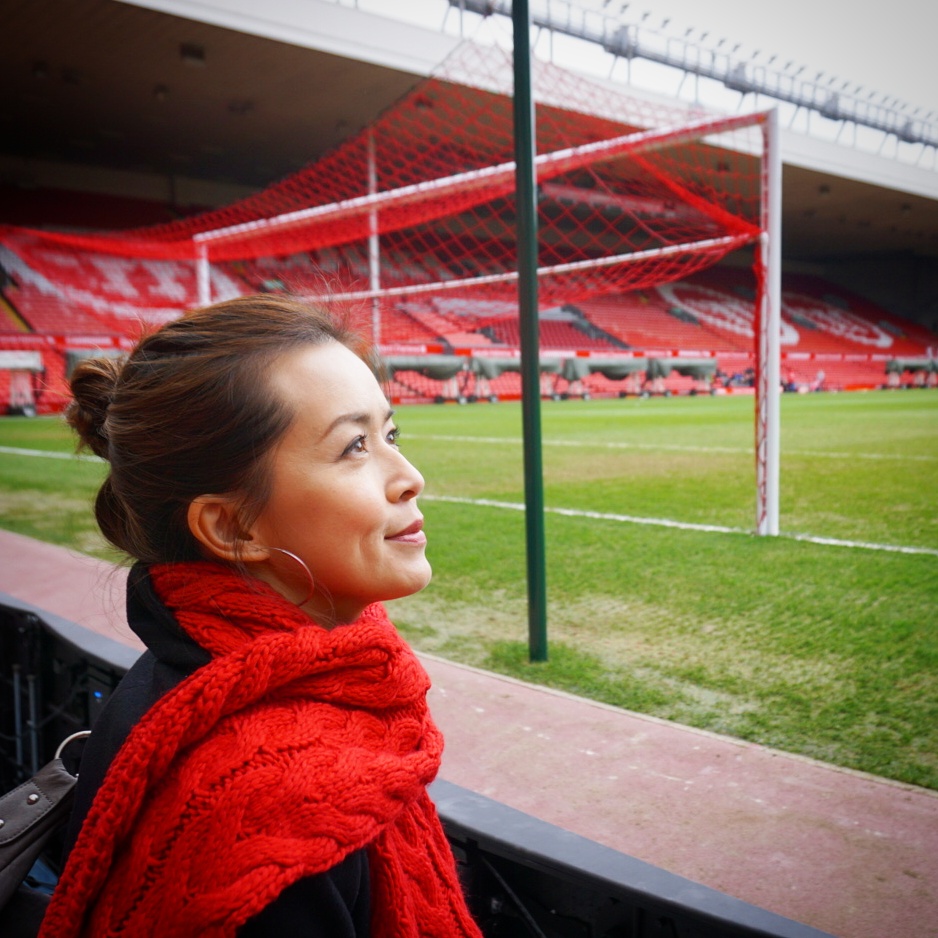 I must admit that I was impressed that my Man United fan of a Husband managed to pull through the tour without wincing or choking. He must have found it just an insightful and interesting as I did! *cough* Hahaha…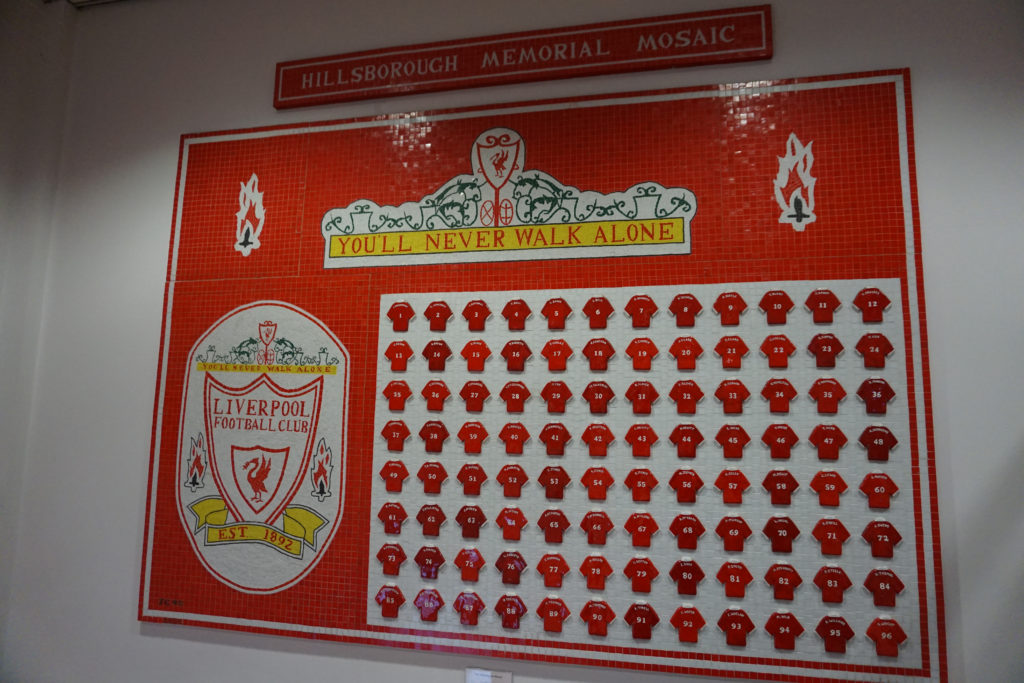 After the tour ended, we spent a couple more minutes taking pictures around the stadium before leaving in a taxi to bring us back to Liverpool Lime Street train station. I was so thankful to have been able to finally visit Anfield this time and I really hope to be back again soon to watch a LIVE match ( hopefully with Dad next time! )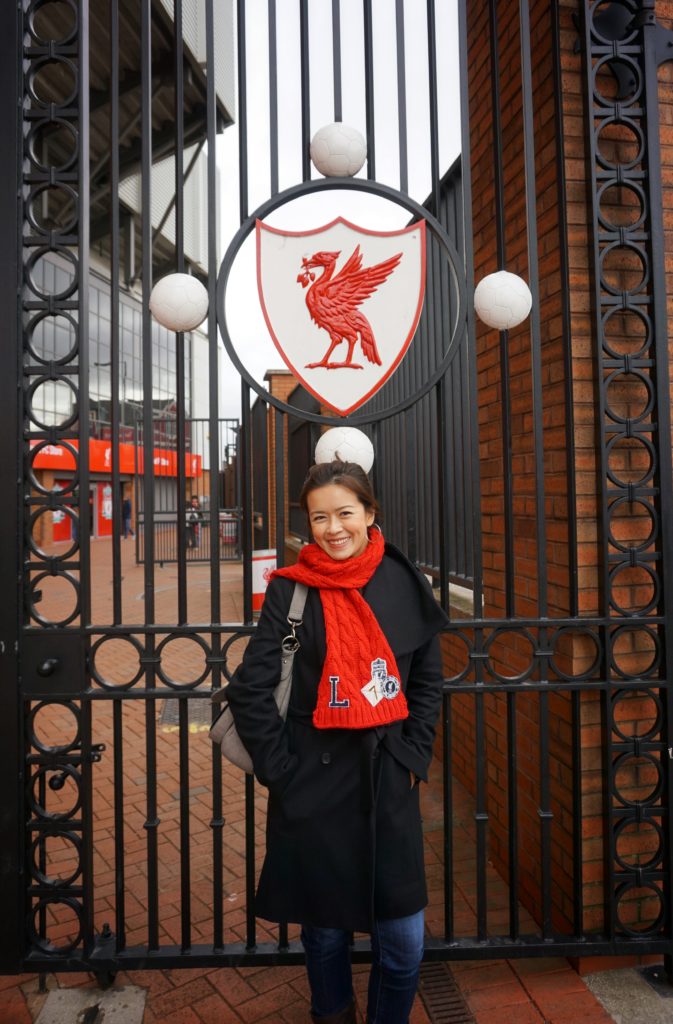 The train ride back to London's Euston station only took 3 hours, so it was still a too early for dinner. Hence, Randall and I decided walk to the nearest Sainsbury and Waitrose store to stock up on British goods and products like the Marmite crisps and cashews, Kellogg's KRAVE cereal etc. The moon was full and bright that evening as we walked along Pentonville Road all the way to Chapel Market before we found the two supermarkets. Our grocery purchases ended up being way too bulky to lug back on foot, so we hailed a cab to bring us back to our apartment at Churchway. Once we dropped off our stash, we headed out again to have dinner at a nearby Japanese restaurant called Mai Sushi which we found through TripAdvisor.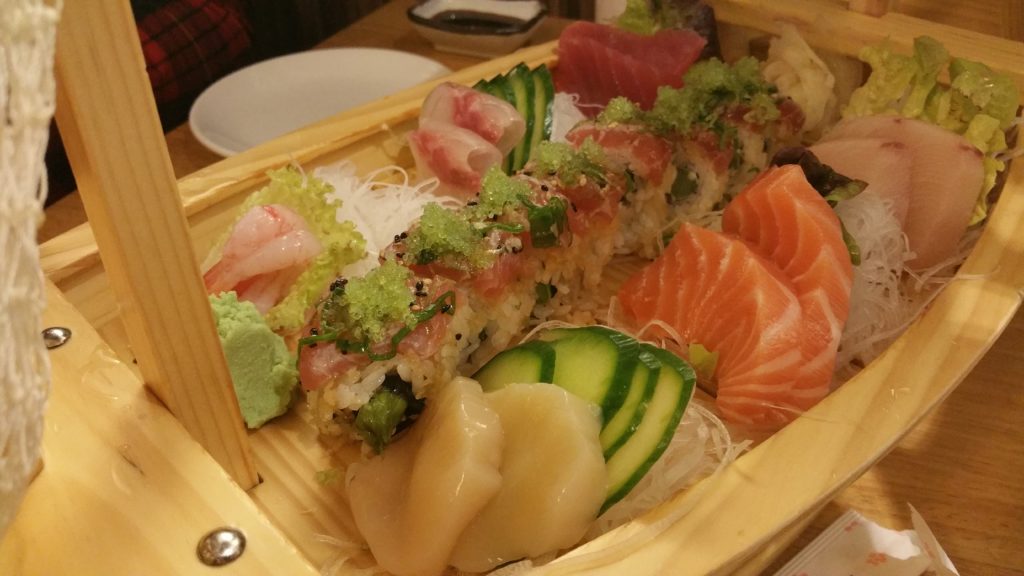 After that delightful sushi dinner, Randall and I walked back to our nearby Airbnb flat feeling pleased as a punch and ready to begin another day in London!
Day 14/16 : FRI 6th March 2015
Randall and I slept in a little on this morning and did one last load of laundry before heading out. Instead of taking the tube, we decided to grab a cab to Oxford Street ( because sometimes it works out cheaper ) and pop into The Food Hall at Selfridges to check out more British produce. After that, we strolled along Oxford Street and headed towards our favourite G-Star store. Let's just say that we both incurred some major damage to our pockets after we left the store. Basically, the entire stretch of Oxford Street through to Regent Street had some awesome stores to check out, so we walked in and out of stores quite frequently as we made our way down towards Prince of Wales Theatre where we had to collect our tickets for "Book of Mormon" that evening. I had heard good things about that musical so I knew we had to secure tickets for it online once we confirmed our trip to London.
Randall and I then walked towards Fortnum & Masons where we had arranged to meet our friend, Tracy who was also from Singapore and had happened to be in London at the same time. We certainly enjoyed a lovely afternoon of some fine English tea at Fortnum & Masons! Their high tea plates of sweets and savouries were exquisitely delicious and delicately served on pretty power blue dinnerware. They also had a wonderful array of products in their food hall as well but we did not have much time to browse all the aisles before making our way back to the theatre.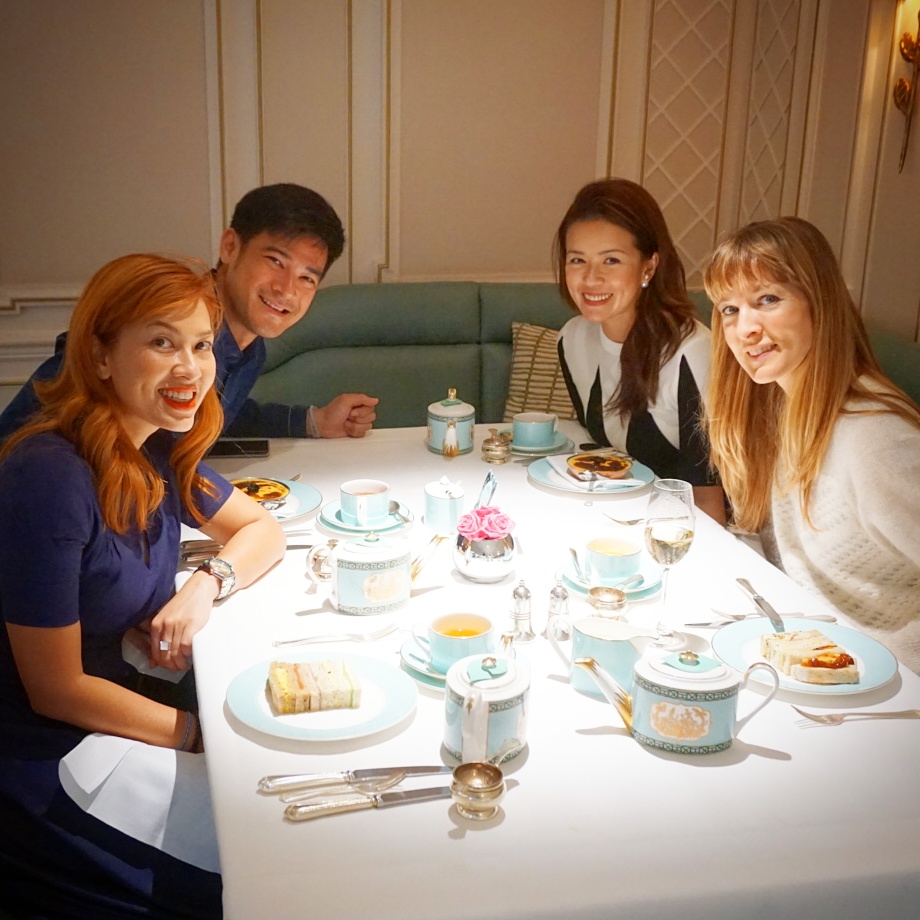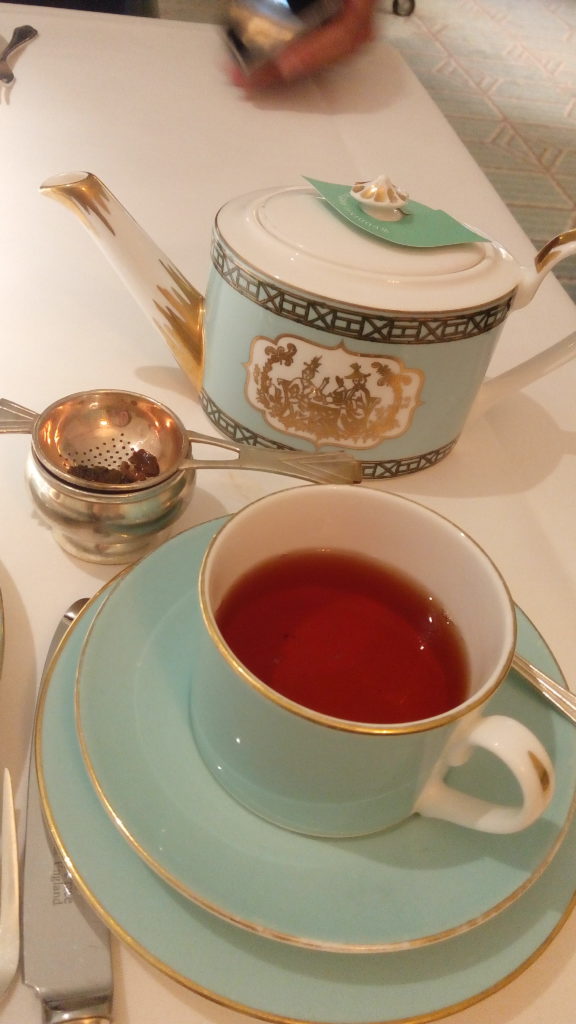 "Book of Mormon" was absolutely HILARIOUS and worth every penny! Randall and I had such a great time laughing till our sides split and singing along to every tune! So pleased that we finally managed to catch it in London's West End after hearing about it on Broadway years ago! I highly recommend it to everyone. MUST WATCH.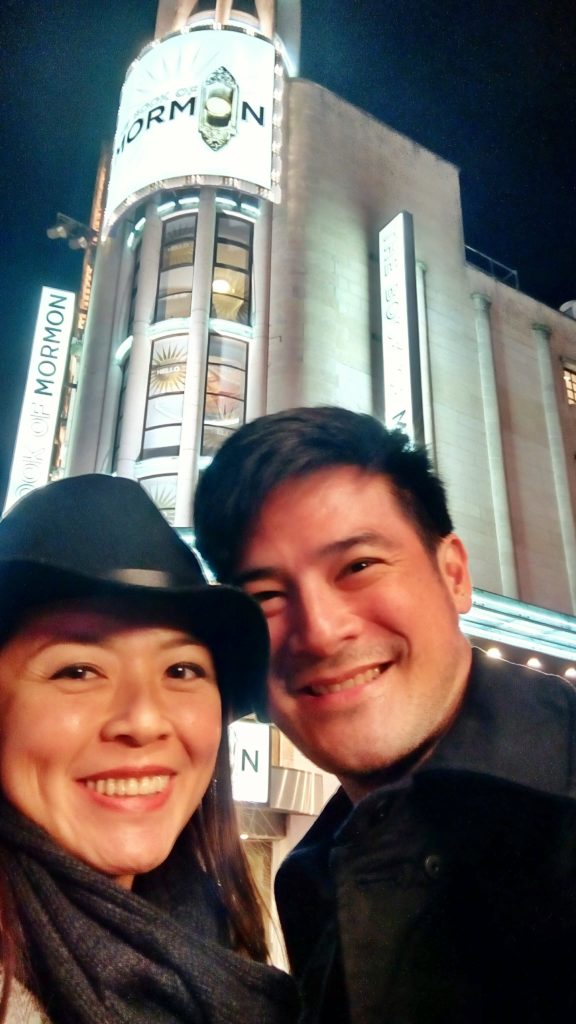 After the play ended, Randall and I met up with some of his fellow colleagues from Edrington who also happened to be in London on the same week at Christopher's which was a really swanky and stylish cocktail bar near Covent Garden. It was truly a perfect Friday night filled with drinks and merry-making!
Day 15/16 : SAT 7th March 2015
Second last day in London and Randall and I were determined to maximise the day as much as we can. The initial plan was to spend the entire day at our friend, Ben's place near Earlsfield but he was only available to meet after 3.00pm. Hence, I was more than happy to include a brunch date with Paulie & N at Jackson +Rye in Soho where I polished off a yummy serving of Baked Eggs with Spiced Butterbeans & Kale.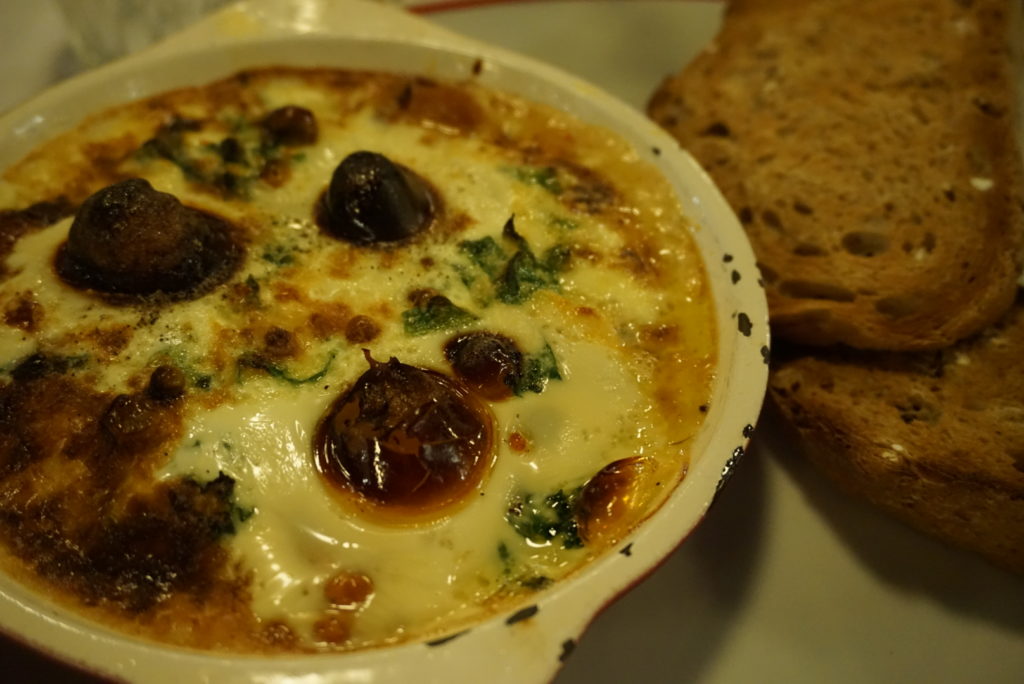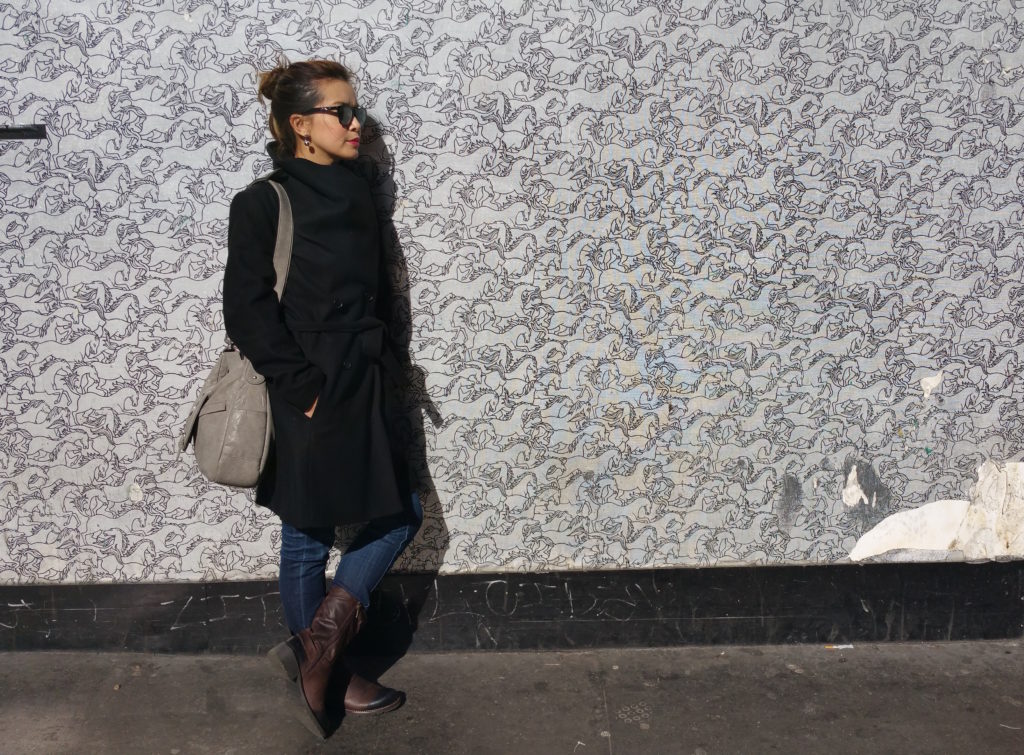 After that satisfying first meal of the day, the four of us then took a little stroll towards Hungerford Bridge and Golden Jubilee. The weather was absolutely perfect that day. Sunny day with clear blue skies and cool crisp weather. We even chanced upon a Real Food Market that was held at Southbank Centre Square for the weekend and it was quite a delight checking out the food trucks.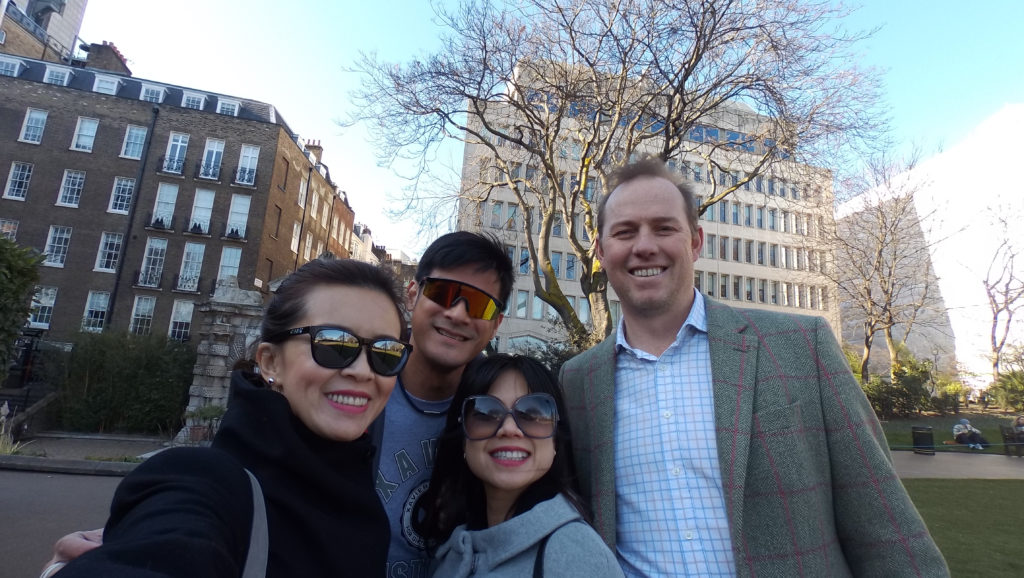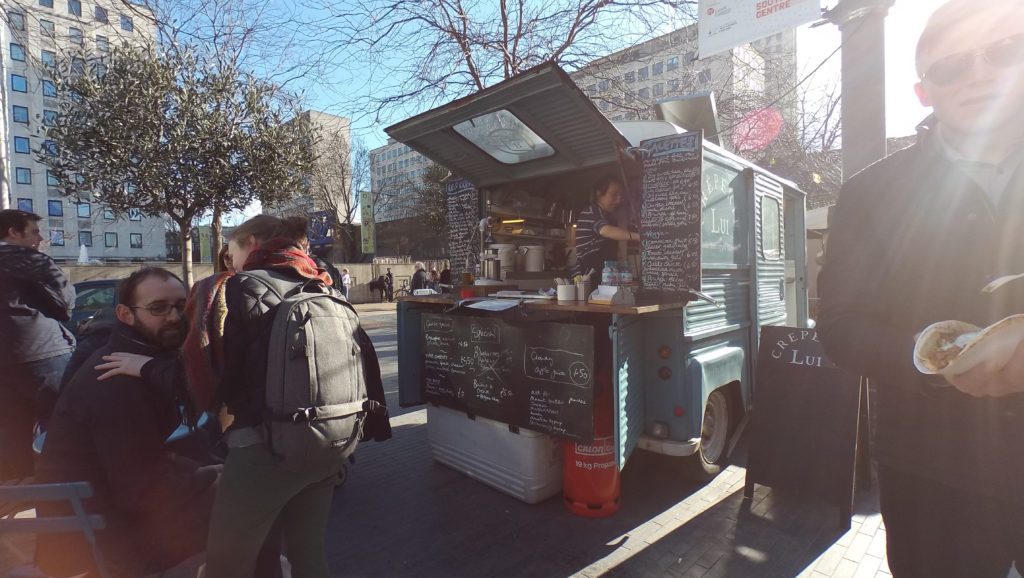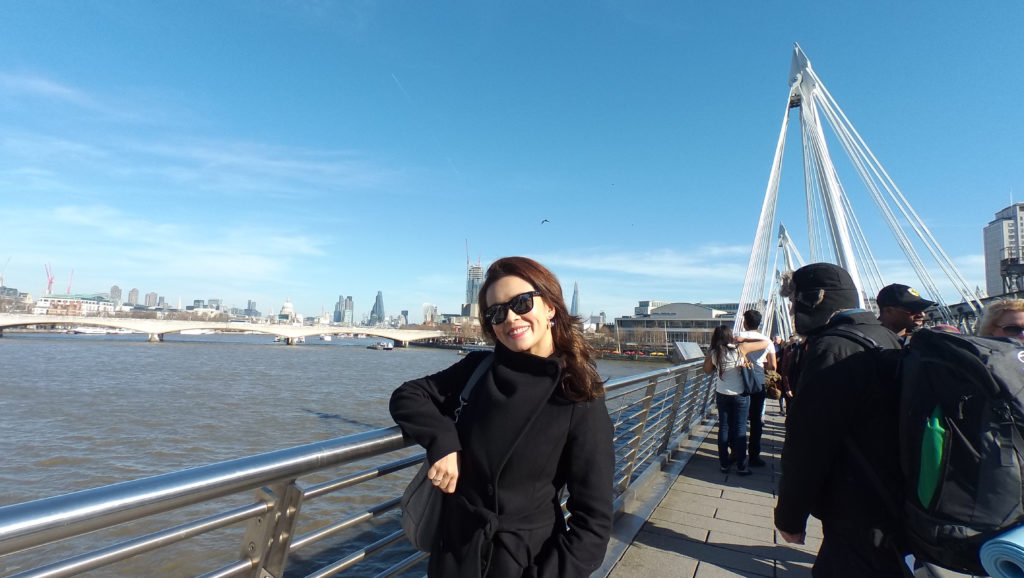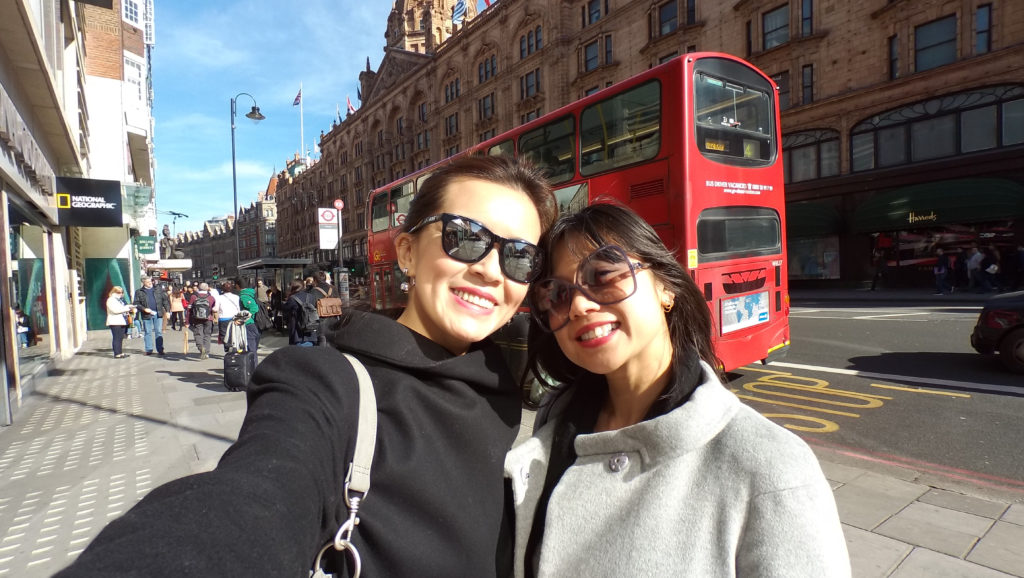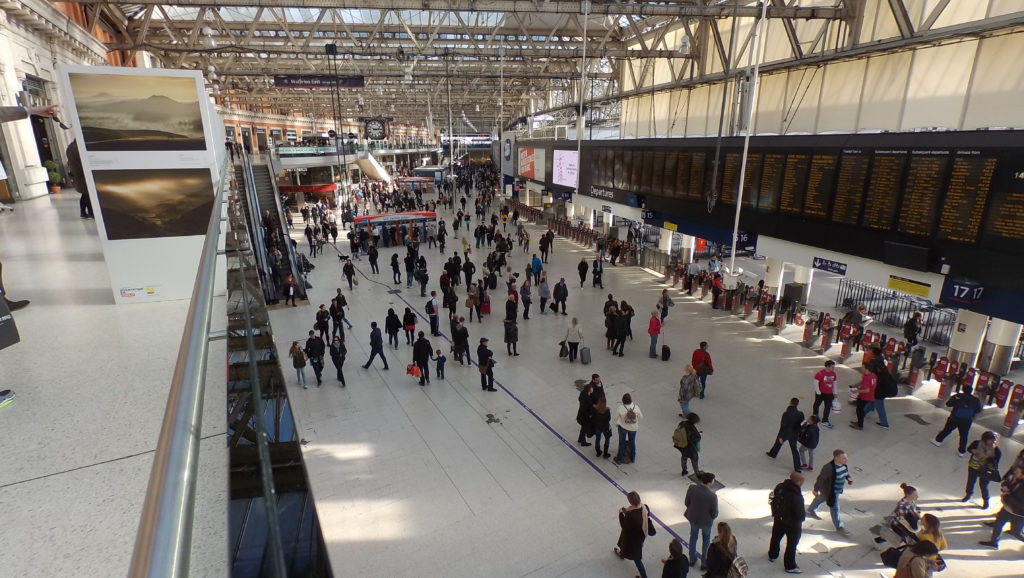 Soon, it was time to say our goodbyes to our friends, P & N and got onto the train at Waterloo to take us to Earlsfield where Randall and I were looking forward to reunite ourselves with the most adorable dog in the whole wide world! Indeed, our friends, Ben and Gwen's Staffordshire Terrier named "Mrs Moo" is such a sweetheart. We first got acquainted with her during NYE 2013 when we had stayed over at Ben's place for two nights and on both nights, she lovingly slept and cuddled with us on the guest bed. We were absolutely smitten by her.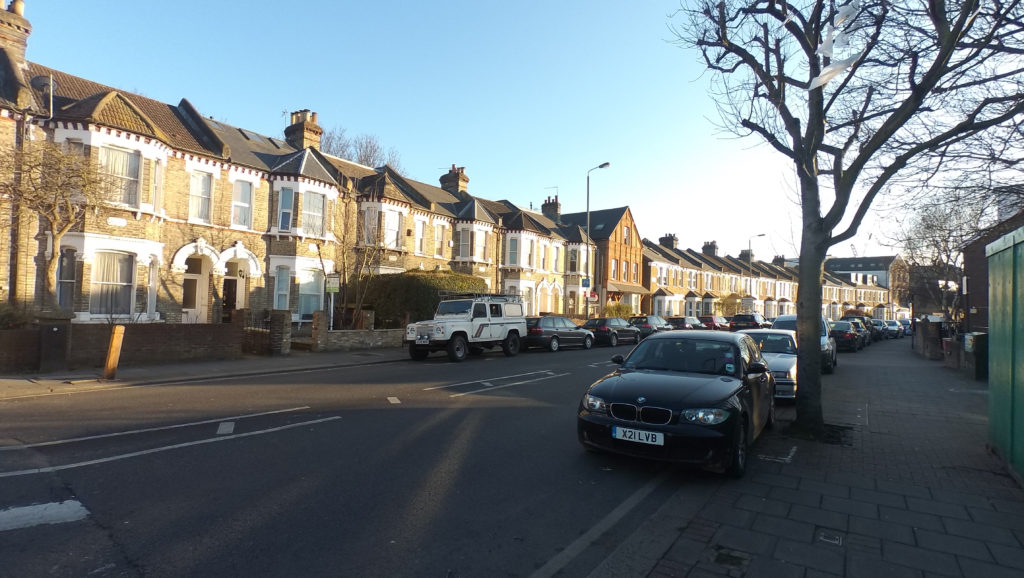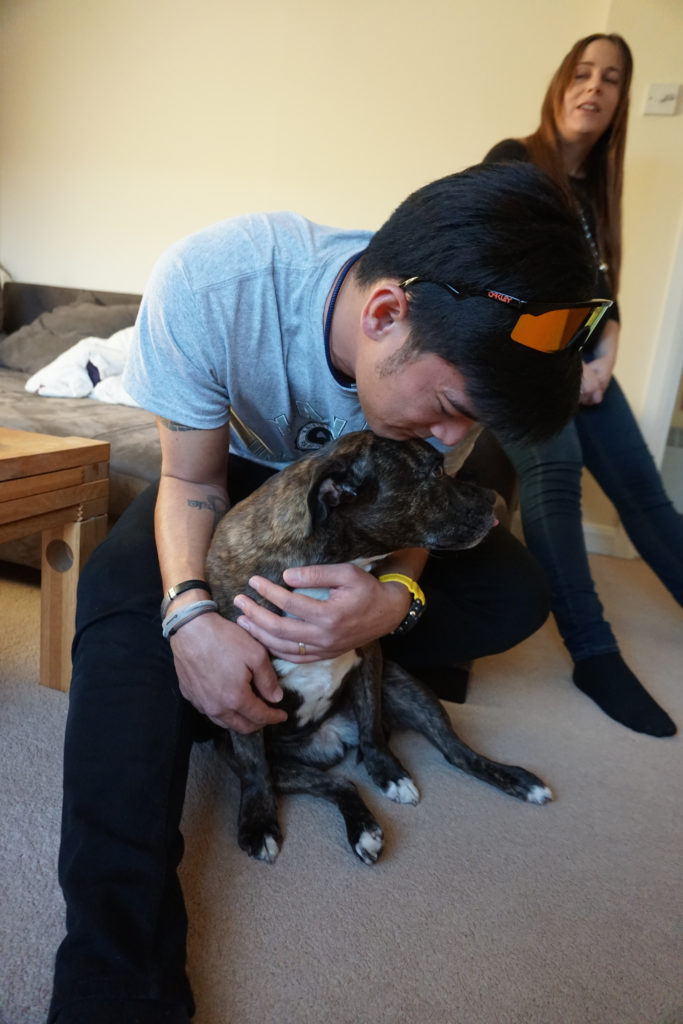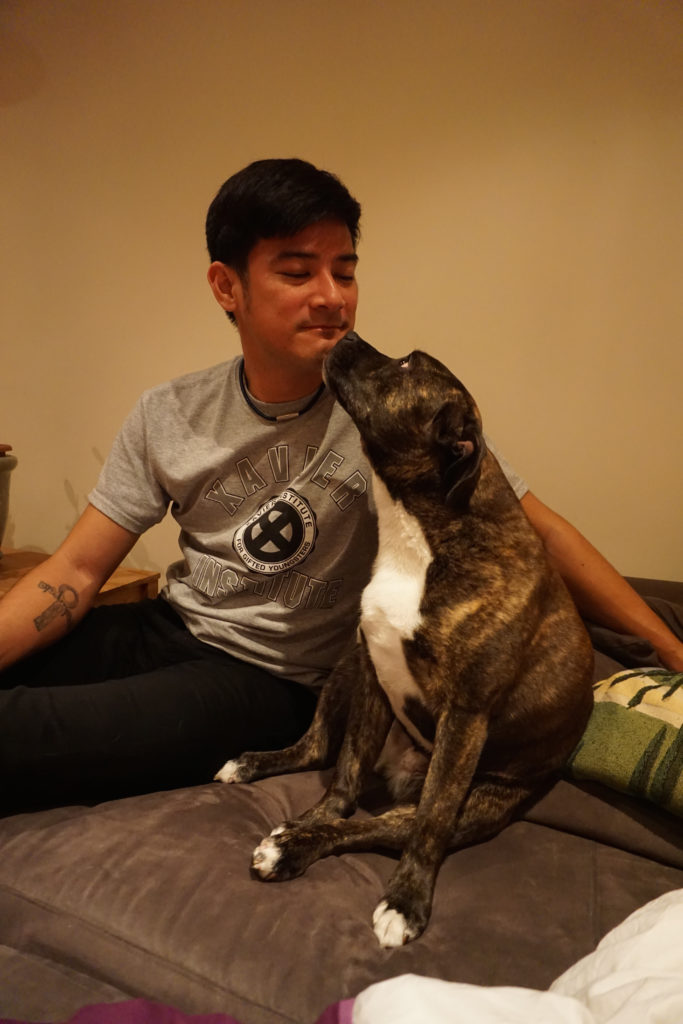 It was such a wonderful reunion with Mrs Moo. She was super excited to see us and instinctively remembered us when we walked into the house! She was a rescue pup when Ben and Gwen adopted her years ago from Battersea London Dogs & Cats Home. Prior to meeting Mrs Moo, Randall and I had never met a staffie before so it was a shame to find out that Singapore has had the breed listed under Category A of banned dog breeds since 1991! There goes any chance of adopting one back home. Sure, they resemble pit bulls but their natural protective instinct have long been abused by errant humans who use them in dog fights. I have always believed bad owners breed bad dogs. Ben & Gwen have nurtured and cared for Mrs Moo so well that she is such a sweetheart. And even now that Gwen is expecting with child, you can be sure that their newborn daughter will grow up to love Mrs Moo too. What a wonderful childhood for her!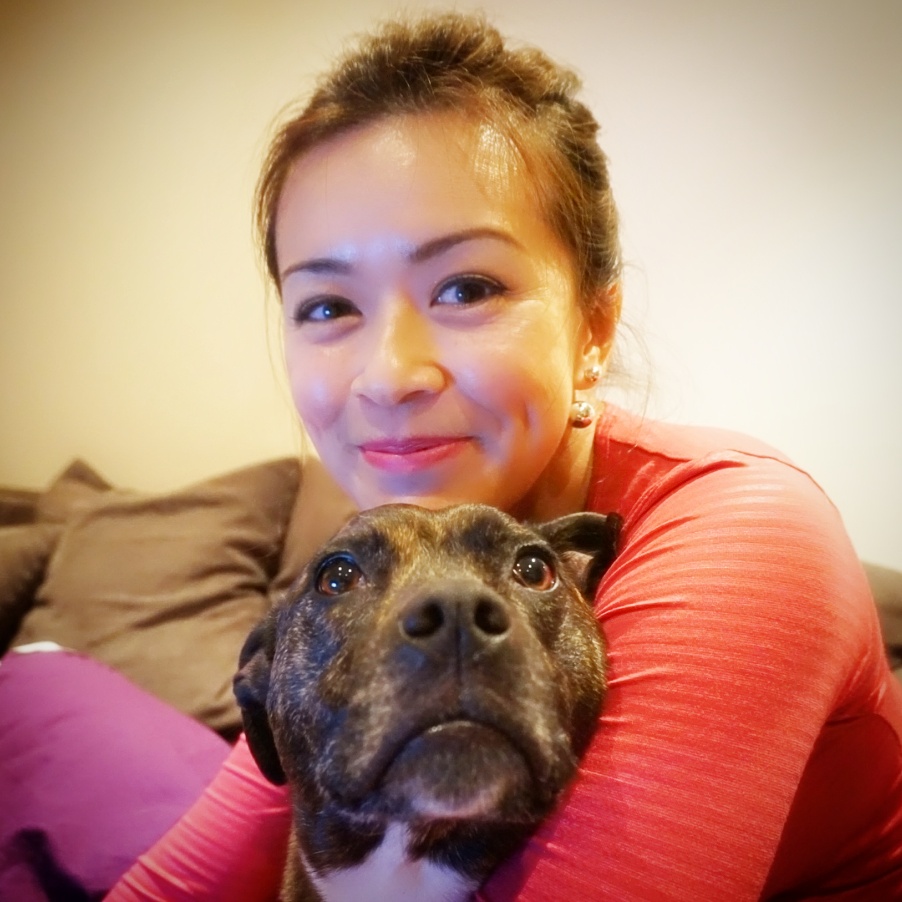 Randall and I had a full hour of cuddles and kisses with Mrs Moo before heading out for dinner with Ben and Gwen. They brought us to Preto, the Brazilian Churrascaria at Putney High Street which was simply a meat-lover's haven. I loved the wide variety of choices at the gourmet salad bar especially the mini Brazilian Cheese Bread (Pão de Queijo). After dinner, we drove back to Ben's place for a nightcap of hot tea and more precious cuddle time with Mrs Moo. We will miss her yet again when we leave. Sigh…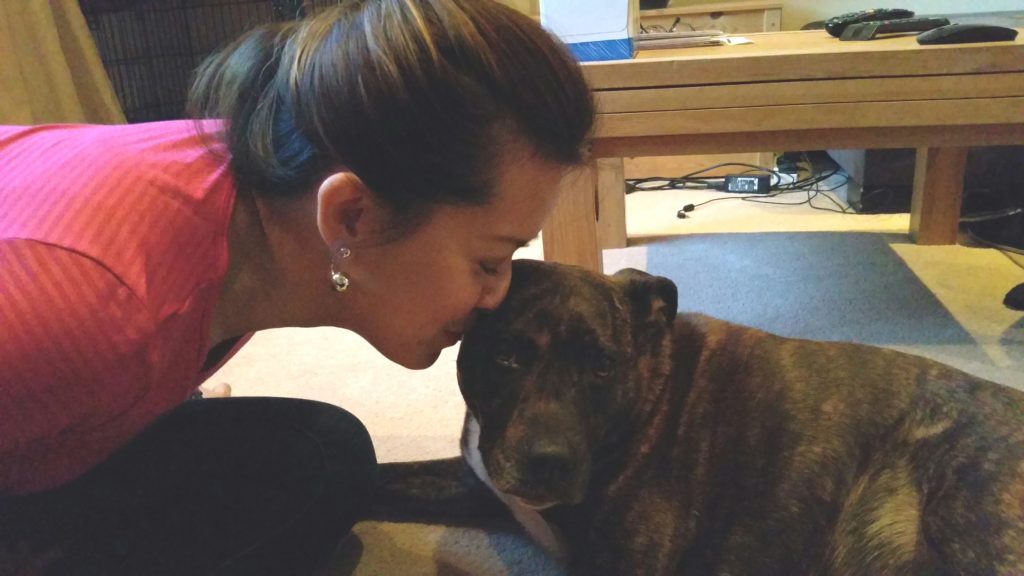 It was always a pleasure to hang out with Ben and Gwen, and I look forward to visiting again and meet their newborn baby girl next time! Randall and I took the rail back to Waterloo and then rode the tube back to Euston station. Back at our little Airbnb apartment, we spent the night packing all our English goodies into our suitcases and had a final good night's sleep.
Day 16/16 : SUN 8th March 2015
Early morning check out, we left for Heathrow Airport in a pre-booked taxi. 'Till our next #mezzarantravels!