Day 9/16 : SUN 1st March 2015
It has been one week since we arrived in the UK and now it was time to begin an exciting week in London. After checking out of the Holiday Inn Express in Manchester, Randall and I took a taxi to Manchester Piccadilly station to board the Virgin Train back to London's Euston station.
Once we arrived at Euston, it was only a 5 minute walk to Churchway where our booked Airbnb accommodation for the week was located. We met our host, Nic at the entrance of the charming three-storey walk-up apartment and he began showing us around. The last time we were in London back in 2013, we had stayed at a cramped little hotel near SOHO for two nights which would have been too expensive to stay at this time. Needless to say, I was more than relieved to have found a much more convenient and affordable one bedroom flat near Euston through Airbnb this time.
Randall and I absolutely ADORED our little flat! It had all the amenities that we could possibly need for a week's stay and it was super accessible to travel anywhere else from Euston station. Depending on your itinerary, you could travel on the tube using a Visitor Oyster Card and pay-as-you-go from station to station, or purchase a DAY TRAVEL CARD if you have plans to do more tube travel on that particular day. We chose to do the latter this time because we had planned a few days out of London so we saved more with a day travel card. Besides, the weather in London during springtime was absolutely gorgeous and ewe explored a lot more on foot as we relished the cool crisp air. 🙂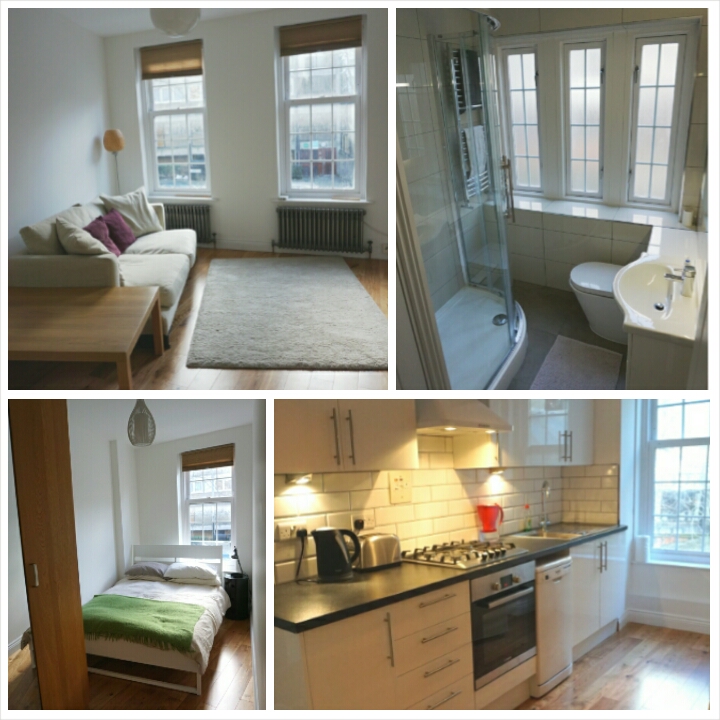 After Nic wrapped up his quick tour of the apartment, Randall and I took our time to settle in that afternoon – drafted a proposed itinerary for the week, did some laundry and finally unpacked all the Chinese New Year goodies and gifts for our London friends ( which we had been lugging everywhere since arriving in the UK! ). Vacuum-packed "Ba Kwa" and Bengawan Solo's Pineapple Tarts were always popular treasures for our overseas friends who have missed CNY festivities back home.
As dusk approached, we made plans to have dinner with one of our Singaporean friends, Bernard and his family who offered to pick us up from our apartment, and we then headed towards the East end of London to a Vietnamese restaurant called Sông Quê Café to enjoy some pretty decent Pho.
After dinner, Randall and I said our goodbyes to Bernard and his family and took a slow walk down south to the nearest tube station which was called "Old Street". We also made grocery stops along the way to get breakfast supplies and got a little side-tracked with all the interesting British products and fresh produce! I'll have you know that I am absolutely fond of exploring supermarkets when I travel. There is so much to discover ( and stock up on! ) like the infamous Marmite crisps! YES. MARMITE. And they had cashews too! #hadtohaveit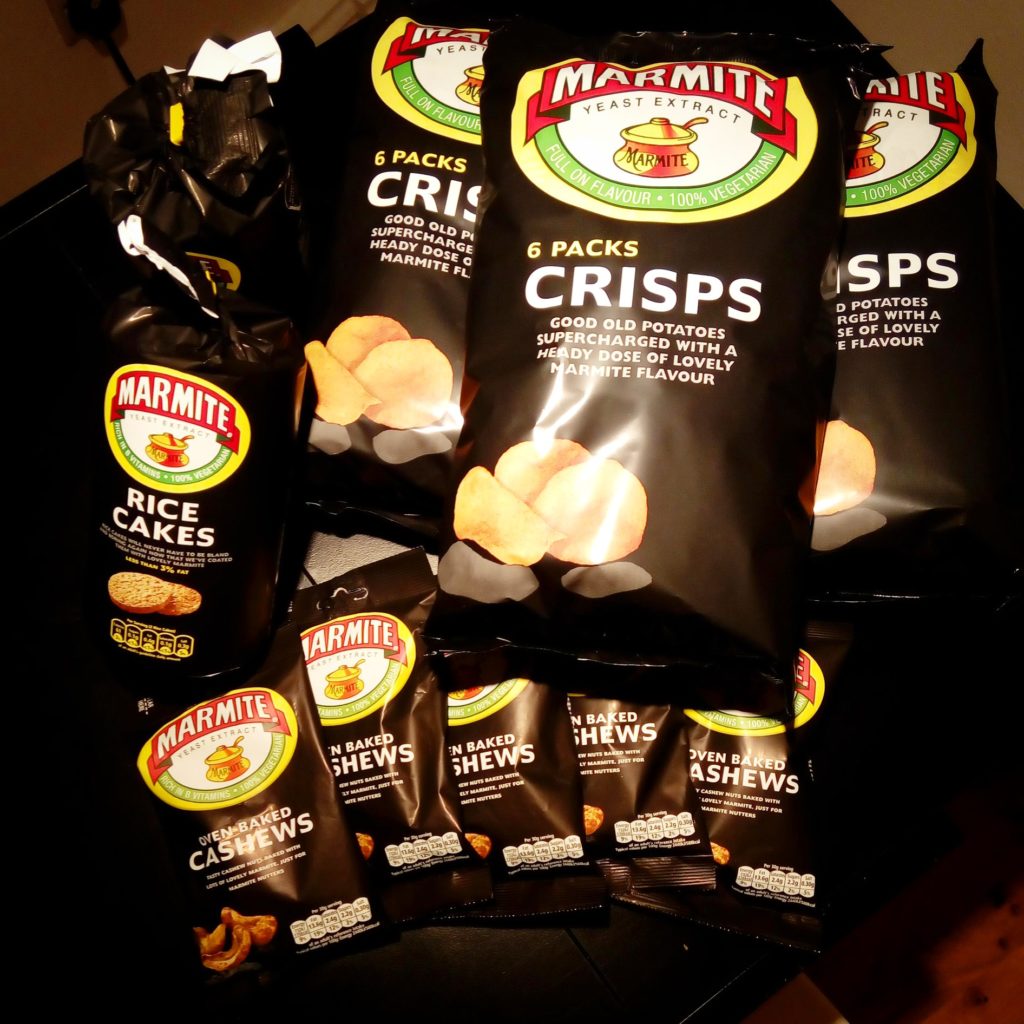 Once we arrived back to Euston station, it was just a hop and a skip away to our humble little Airbnb home. So thrilled to be back in London!
Day 10/16 : MON 2nd March 2015
The next day, Randall and I decided to go free-and-easy for the day, so after a light breakfast at the apartment, we rode the tube down to Covent Garden and explored the shops. And of course, we eventually made a beeline to Burger & Lobster for lunch at Dean Street. #hadtohaveit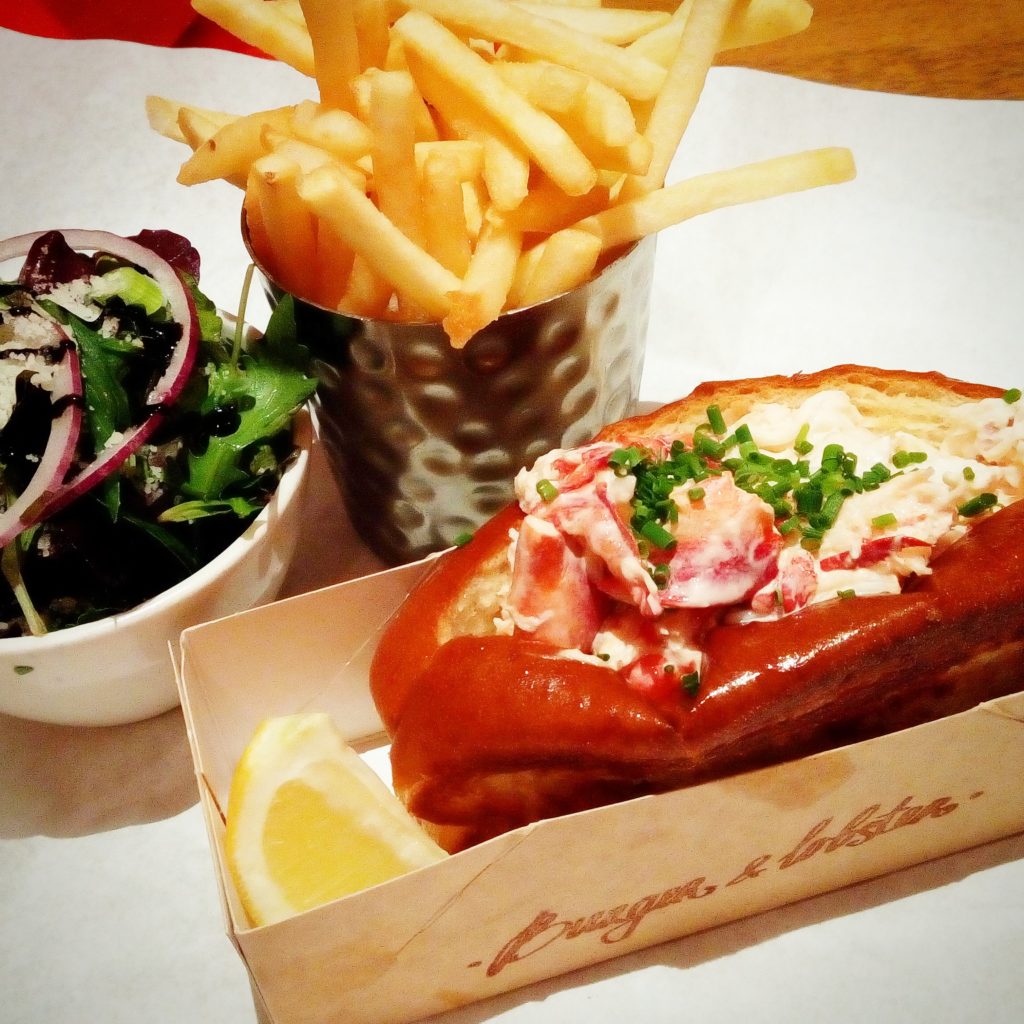 Ever since our first encounter with Burger & Lobster three years ago, we have always had a craving for their Lobster Roll. It was undoubtedly one of the best I have ever tasted. The lobster was fresh and crunchy and perfectly cuddled in a crispy yet soft buttered roll. It was pure bliss savouring every bit of it.
After lunch, we continued shopping around Covent Garden and SOHO. If you are geeks like us, you would have to make a stop at "Forbidden Planet" along Shaftesbury Avenue which is our favourite entertainment megastore. They have all sorts of comics, toys, graphic novels, memorabilia, and the likes. You name it, they had it. AWESOME.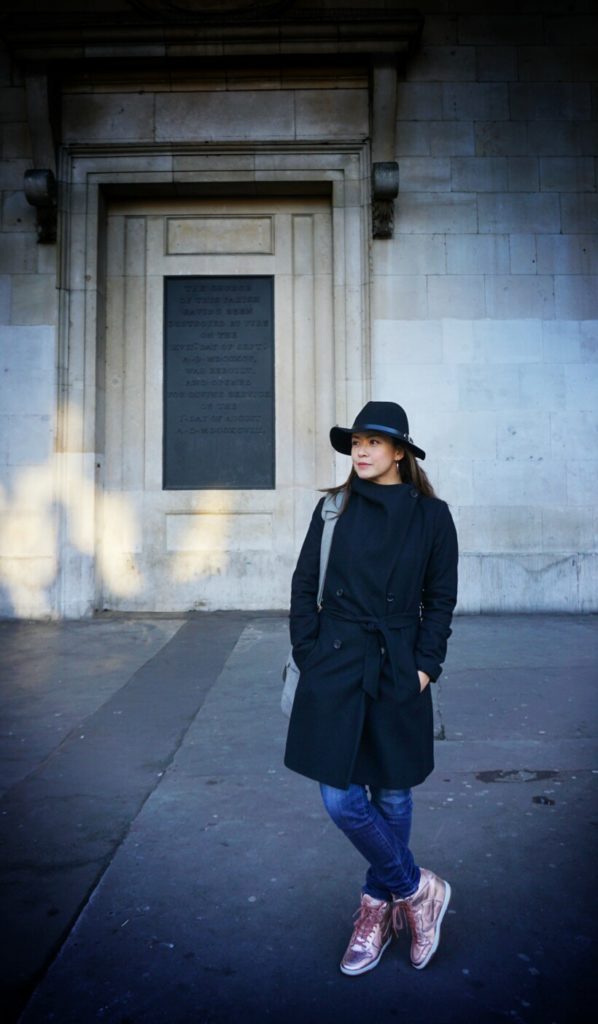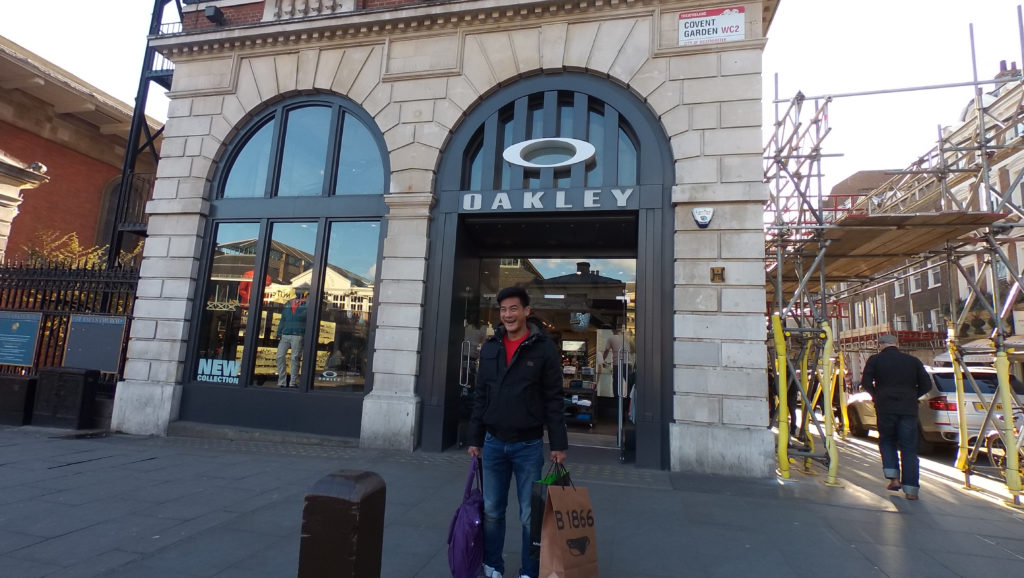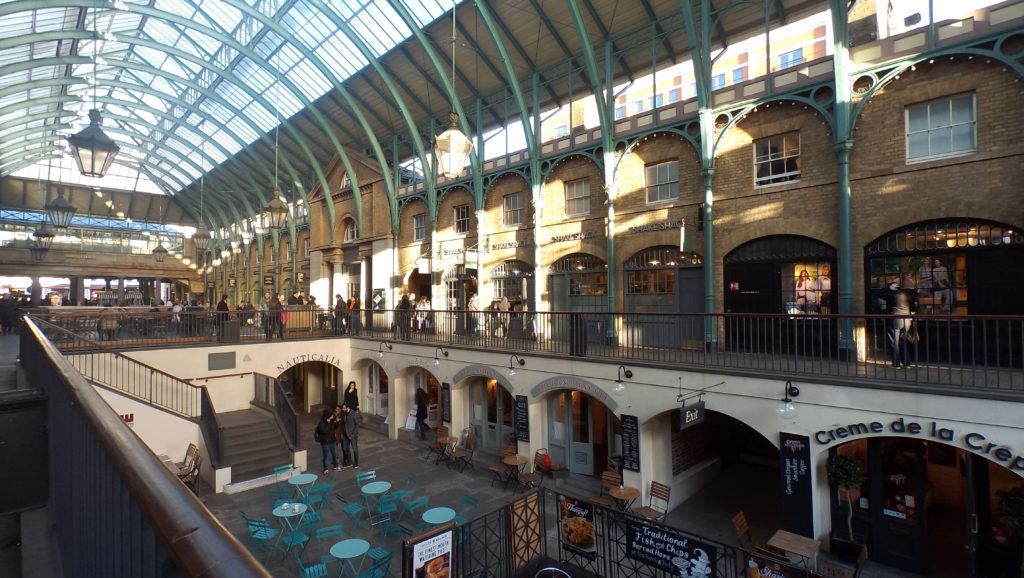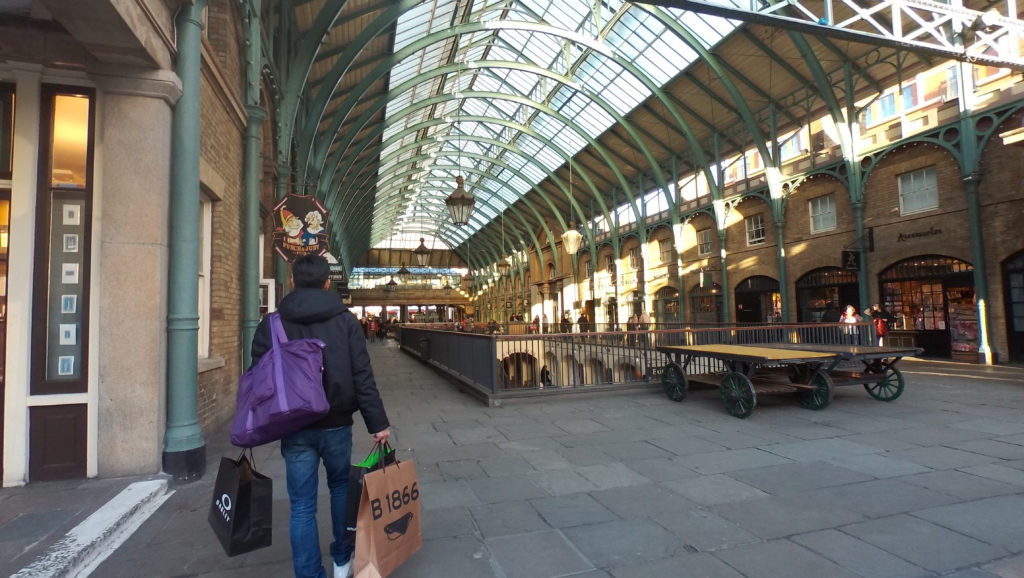 Randall and I basically had an indulgent day of retail therapy and ended up lugging our shopping bags all the way through to dinner. We made plans to catch up with one of my besties, Pauline and her husband at Chinatown's Four Seasons roast duck. Yes, the famed roast duck in London that everyone raves about. Regrettably, I do not possess a palette for duck, so the pleasure of devouring it was all on Randall and my two friends.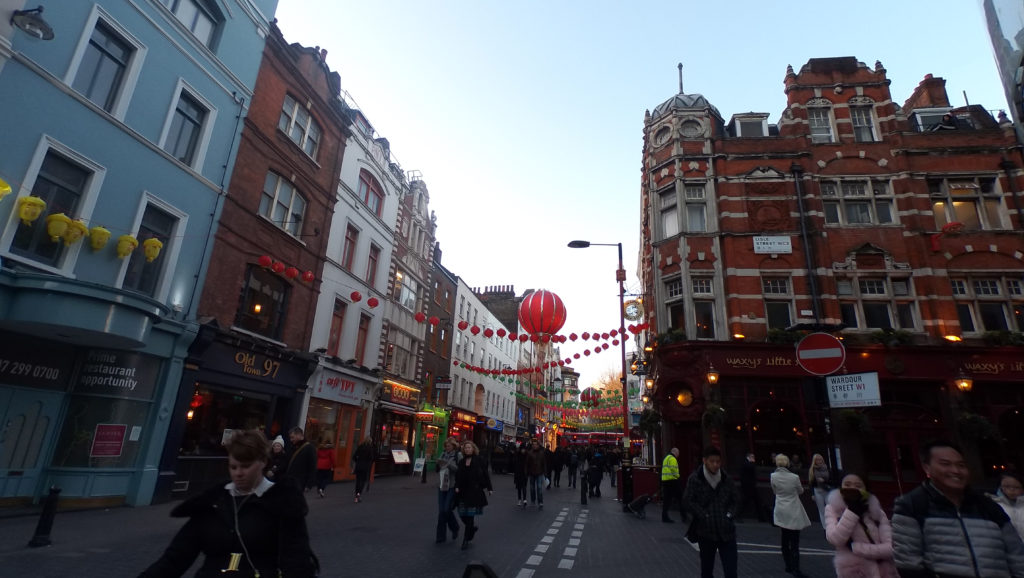 It was so lovely to catch up with Paulie again. We have known each other since secondary school and even though we have walked different paths in life, we still talk candidly like we have never been apart all these years. That's the precious thing about friendship, I guess. 🙂
Time certainly passes quickly when you're having fun and great chats, so we made further plans to see each other again on Saturday before we leave London. Yippee!
Randall and I cabbed home that evening with all our shopping loot and looked forward to yet another gorgeous day in London!
Day 11/16 : TUES 3rd March 2015
SIGHTSEEING DAY!
Today was a planned day-trip to see "England in A Day" which would include Stonehenge, Bath, Cotswolds and Stratford-upon-Avon. I had booked it over Viator.com which was one of my favourite go-to websites for sightseeing trips. I was, however, also keen to add a visit to Highclere Castle as well which was the filming location of the popular television drama "Downton Abbey" but they were only opened during spring in April. Boo. Oh well, that shall continue to remain on the travel bucket list, along with a location tour of "Game of Thrones". Heehee. 🙂
Anyways, after a quick breakfast, Randall and I took the tube to Victoria station and rushed over to the coach depot just in time for departure. Somehow in our haste to board the bus, we had failed to realise that we should have waited at the lounge and get checked in by the tour guide first before boarding. We just headed straight for the bus and boarded it after the driver nodded in agreement to my question of whether that was the correct coach to Stonehenge. Before you know it, the bus rolled away as we took our seats and I continued to assume that the tour guide would soon come around to every passenger to verify our vouchers. But alas, I was foolishly mistaken. Randall and I both snoozed a little during the 2 hours that it took to travel down south to Amesbury to view the Stonehenge.
As soon as we arrived at the visitor centre, our guide suddenly threw a hissy fit over miscalculated numbers for the personal audio guide device. "Now, WHO got on the bus without seeing me first?" he fumed. To which, Randall and I raised our hands sheepishly. "FOOLS!!", he yelled before summoning us to the front of the bus with our paid vouchers like school kids headed for detention. Great. One can almost imagine the drama that was bound to ensue.
However, we managed to control the outrage and avoided a confrontation with the tour guide who berated us with such disrespect. I was not about to let a slight misunderstanding ruin our holiday. Therefore, after a calm and collected explanation to the guide, everything was soon sorted and settled. The coach driver even apologised on behalf of his irate colleague who was apparently having an overwhelming week of handling disgruntled and fussy tourists. Fine.
Even though we did sense a slight xenophobic tone in the guide's initial frustration, we chose to empathise with the lad for having a rough week. We have all been there. Furthermore, it was inevitable that the stereotype of our race as manic global travellers have been spreading like wildfire across the world. Randall and I constantly find ourselves having to explain our unique racial differences as Singaporeans when we meet new people on our travels but one thing's for sure, we have always been amiable travellers, so the guide soon became a little more chummy with us as the tour went on.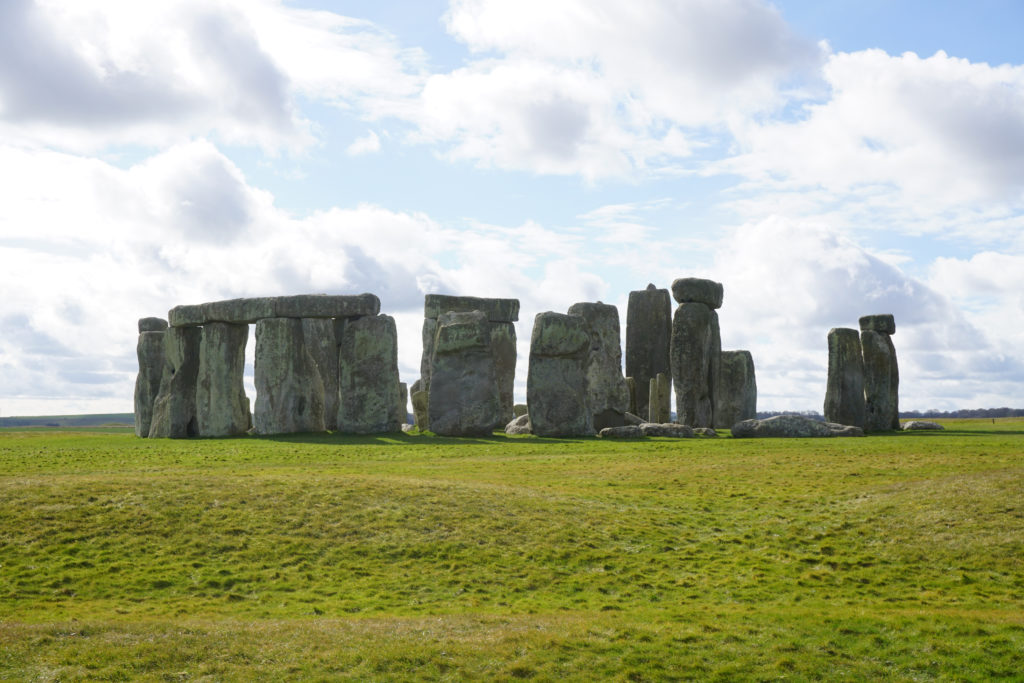 When the entire tour group FINALLY received our individual audio guide units, Randall and I started to walk towards the Stonehenge and it was truly as breathtaking as they all say. Vast landscapes and clear meadows with the iconic stone monument at the centre of it all. The Stonehenge had always been on my travel bucket list of attractions to see and I was glad that we made this happen. As we toured the grounds further, the audio guide gave us an interesting and in-depth history to the Stonehenge. What an amazing sight to behold!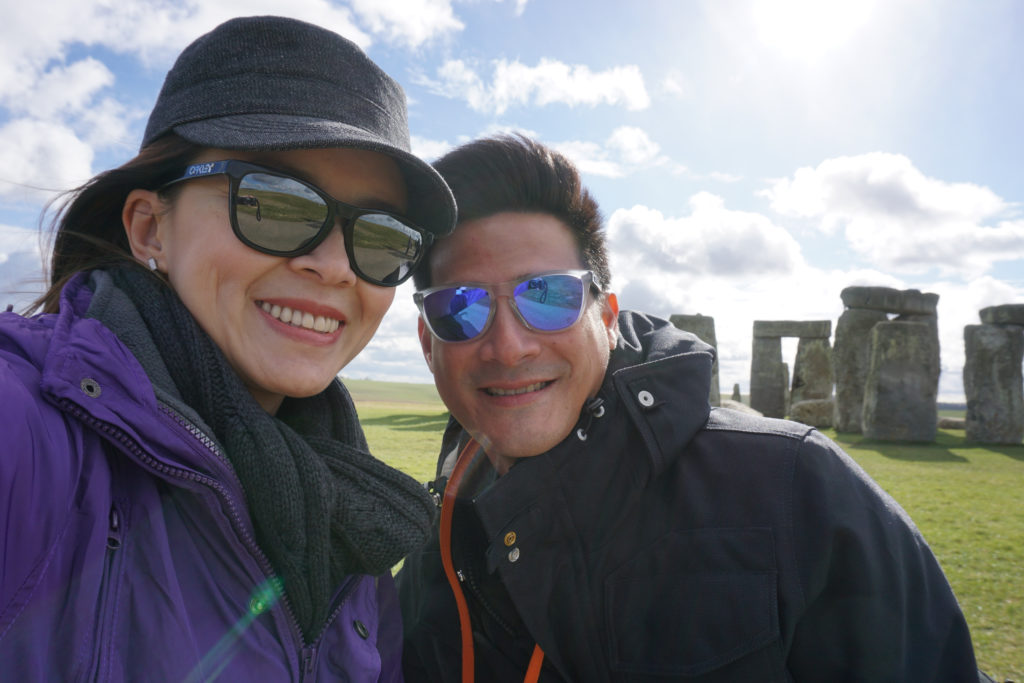 Soon, it was time to head back to the bus and travel to Bath in South West England which was a quaint and charming city with pretty Georgian architecture. When we got there, we were encouraged to visit the Roman bath house ( which we had to pay an additional fee! ), but Randall and I decided to break from the pack and explore the rest of the town instead. There were charming little bakeries, souvenir shops, chocolatiers, and I even managed to squeeze in a spot of boot shopping at Clark's! ( read: SALE! )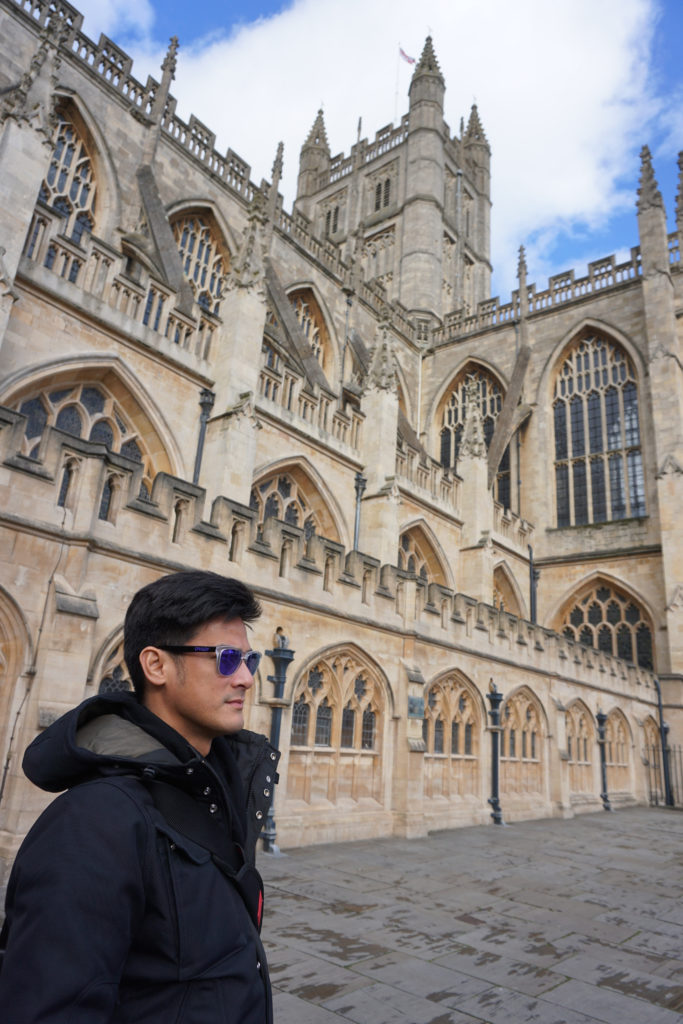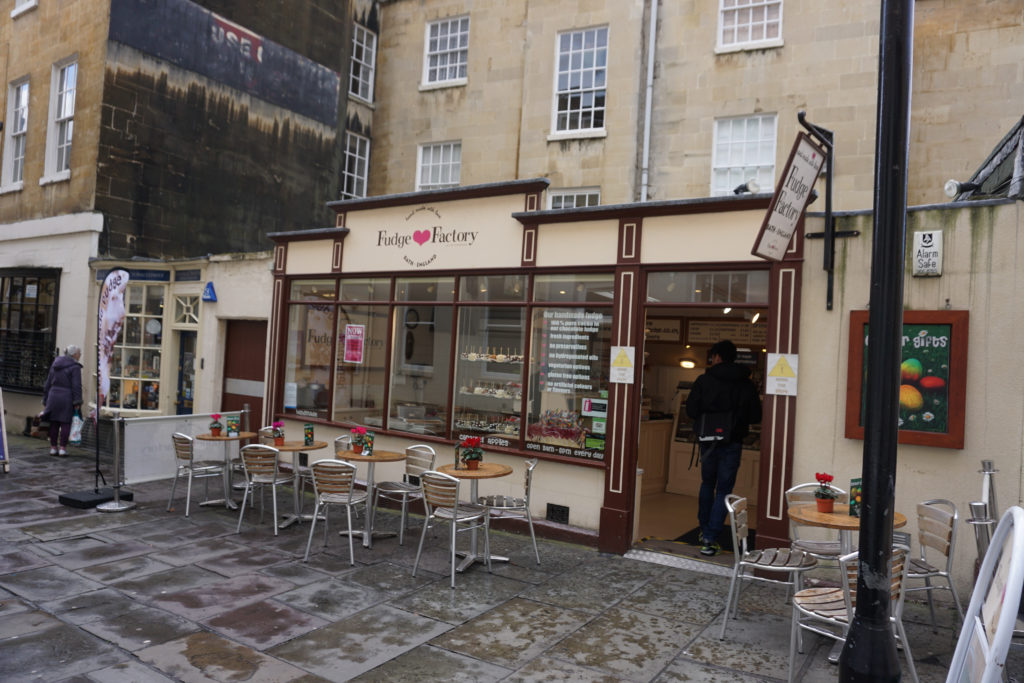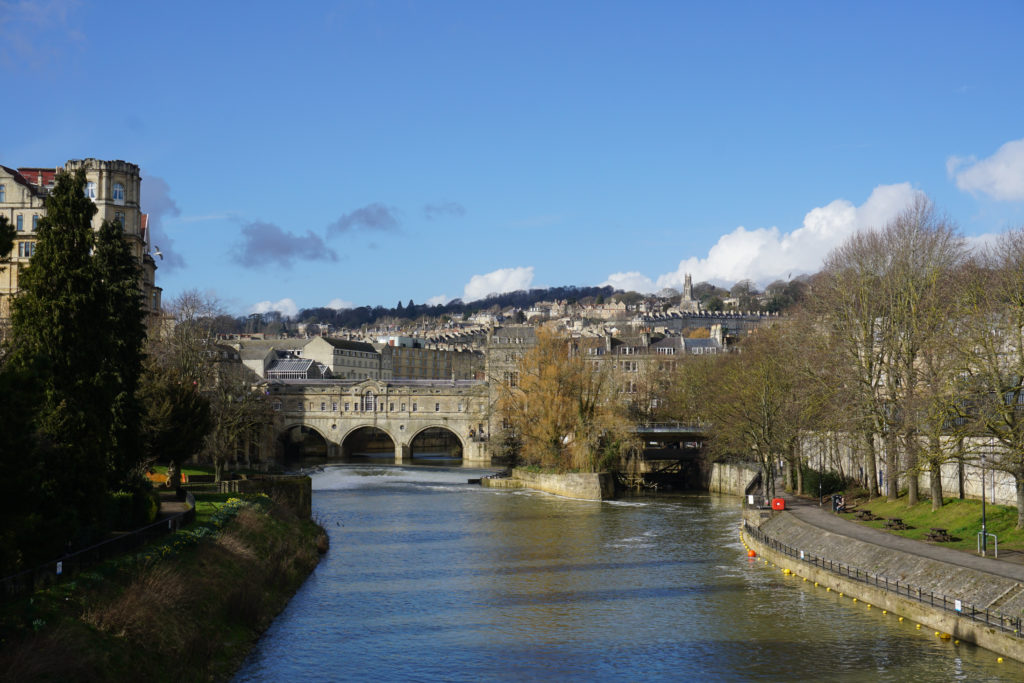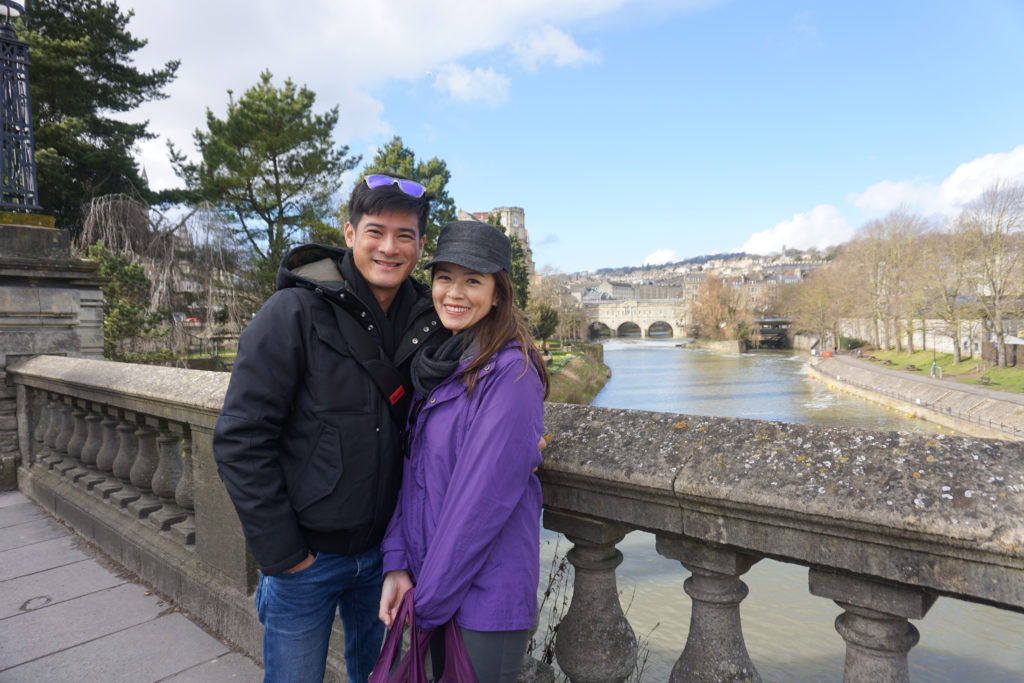 Our next stop on the tour was Straford-upon-Avon which was the birthplace of William Shakespeare ( and also where Singapore's founding father, the late Mr. Lee Kuan Yew got married to the love of his life, Madam Kwa Geok Choo.)  I have been anticipating a visit to Straford-upon-Avon for years! Admittedly, I am no Shakespeare buff but I am very much a fan of it being performed on stage and on film. Just like reading out poetry. It makes for better comprehension!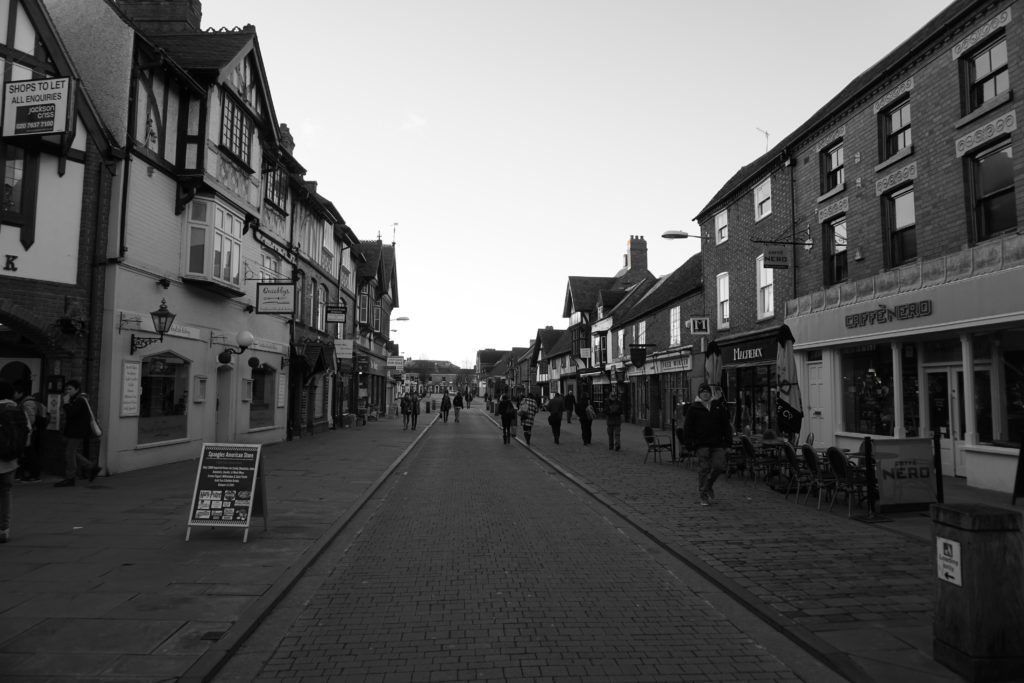 The tour of Shakespeare's home began with a treat of scones and champagne while you revel in music from the Elizabethan era played by an actor who also recited one of Shakespeare's most beautiful sonnets. If it weren't for the tight tour schedule we had, I would have wanted to stay on and watch a proper Shakespearean play at the Royal Shakespeare Theatre!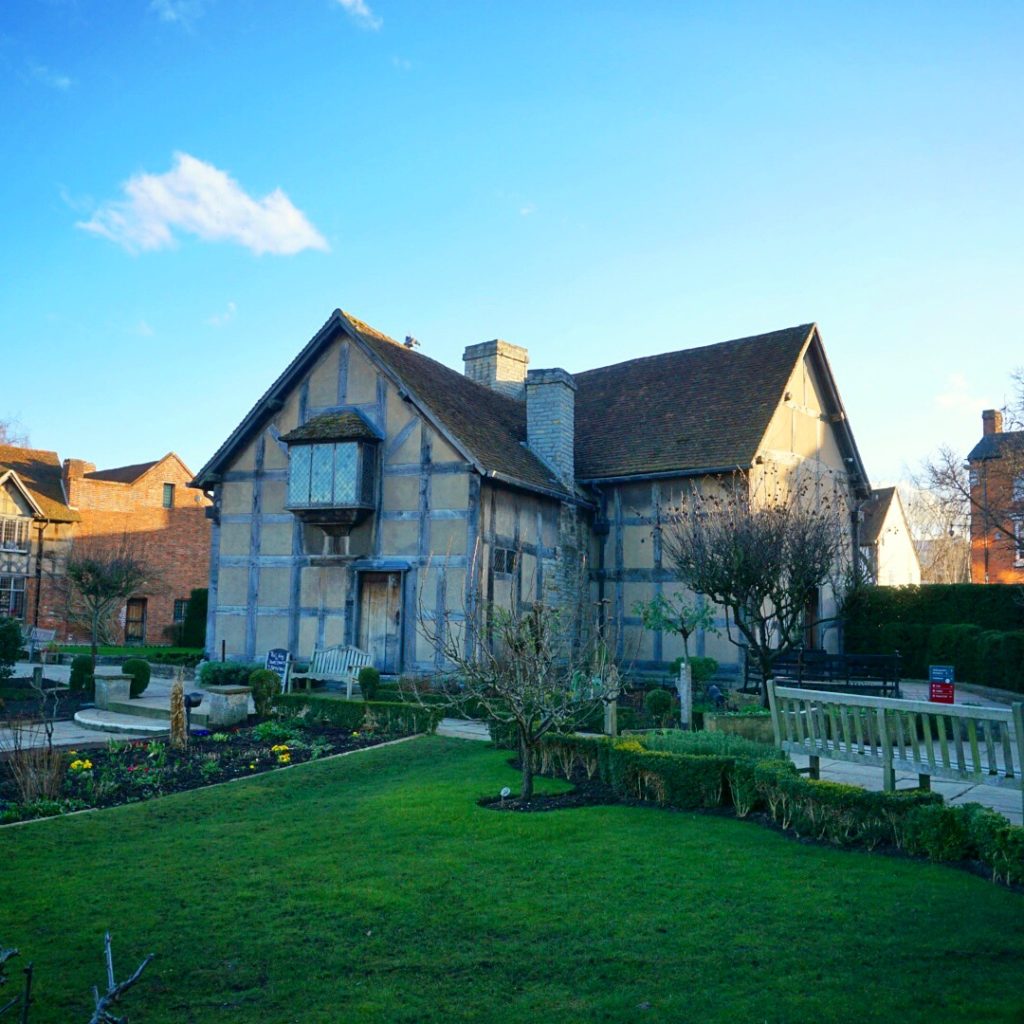 As we explored the interior of William Shakespeare's home, it was evident that the ceiling seemed rather low, so I figured that Shakespeare and his family must have been really petite folk! What a revelation!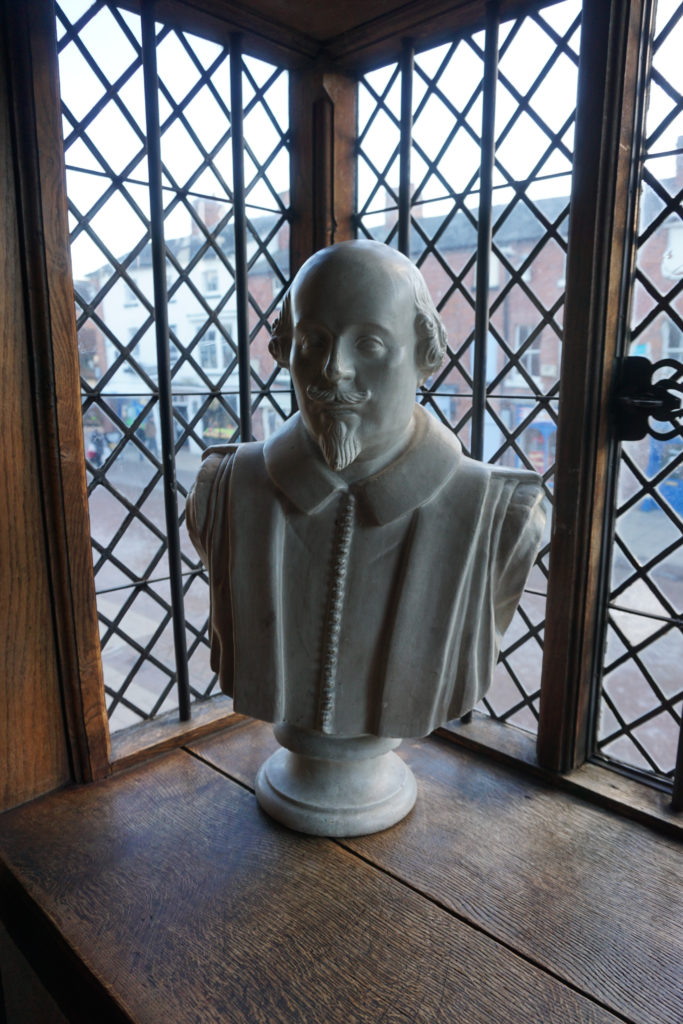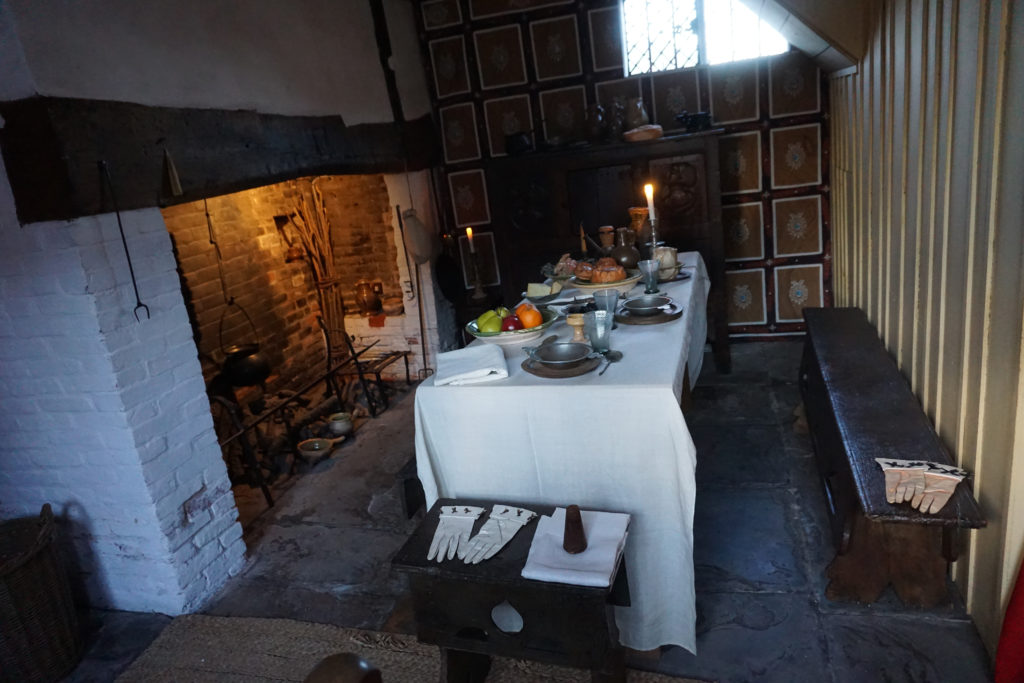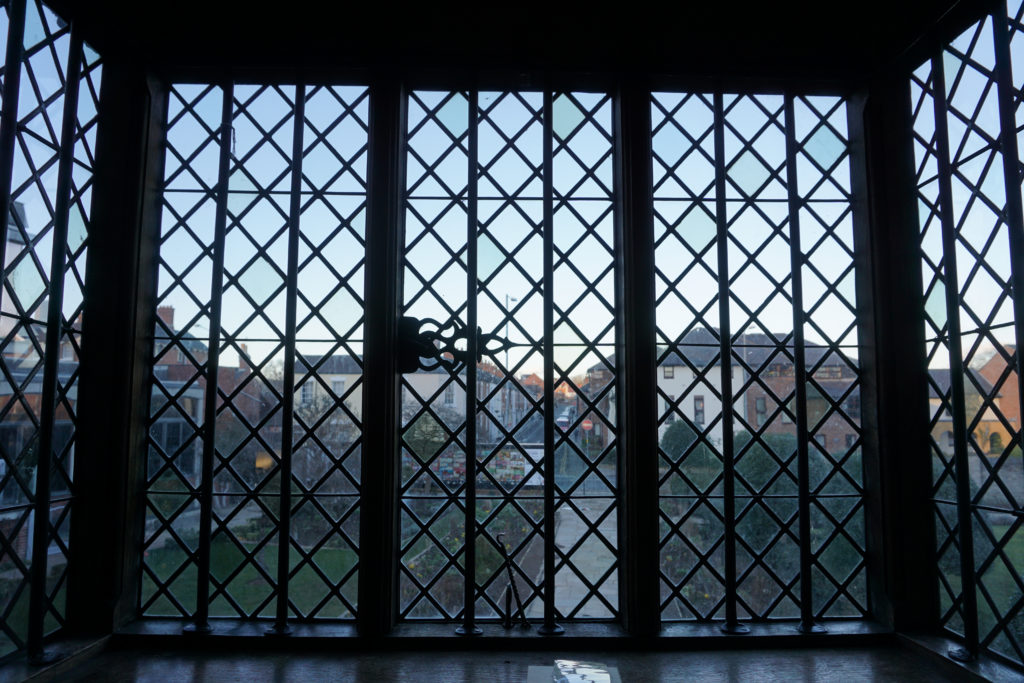 After touring Shakespeare's home, our tour group had several minutes to shop at the souvenir store before gathering on Henley Street which was located at the back of Shakespeare's home and had super cute shops along the pedestrian mall.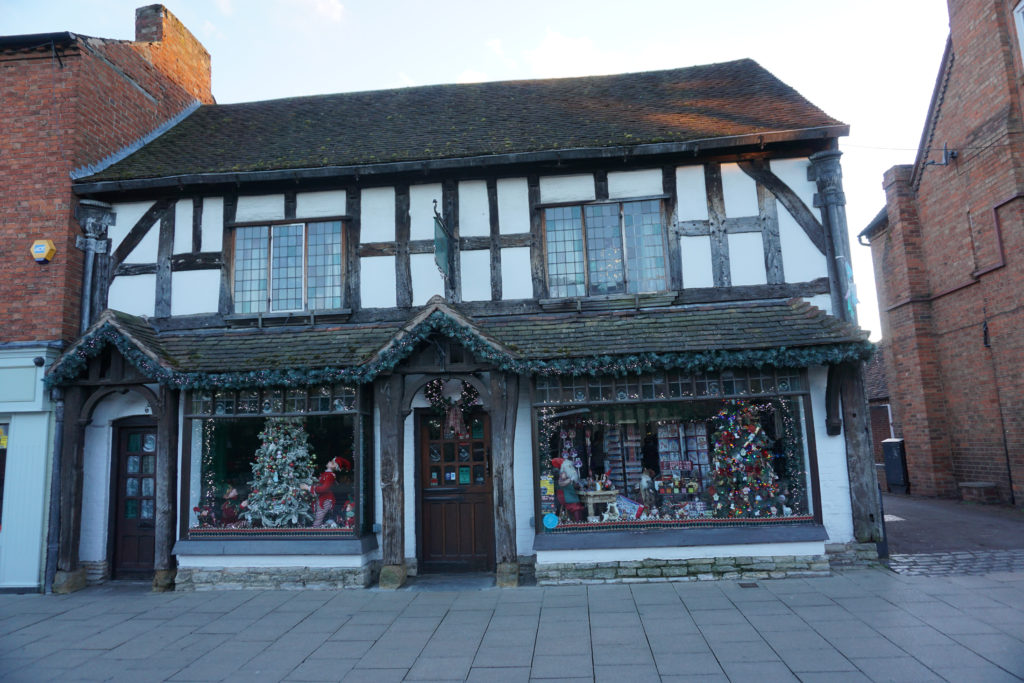 Our tour guide then led us to a quick tour of the streets around the area on foot before walking towards the Royal Shakespeare Theatre where the coach was parked.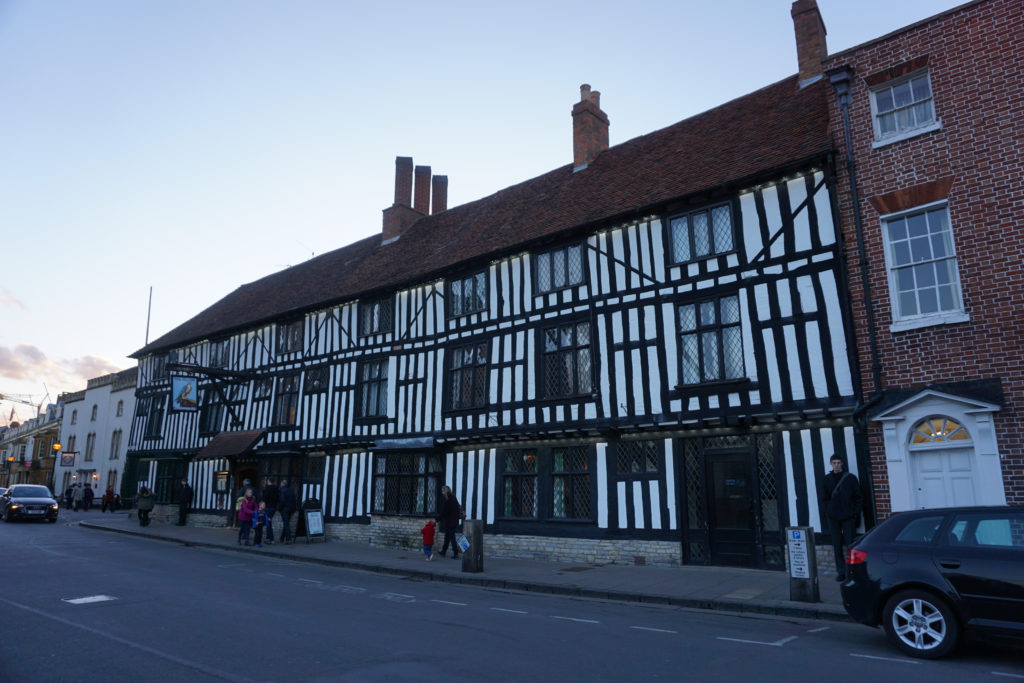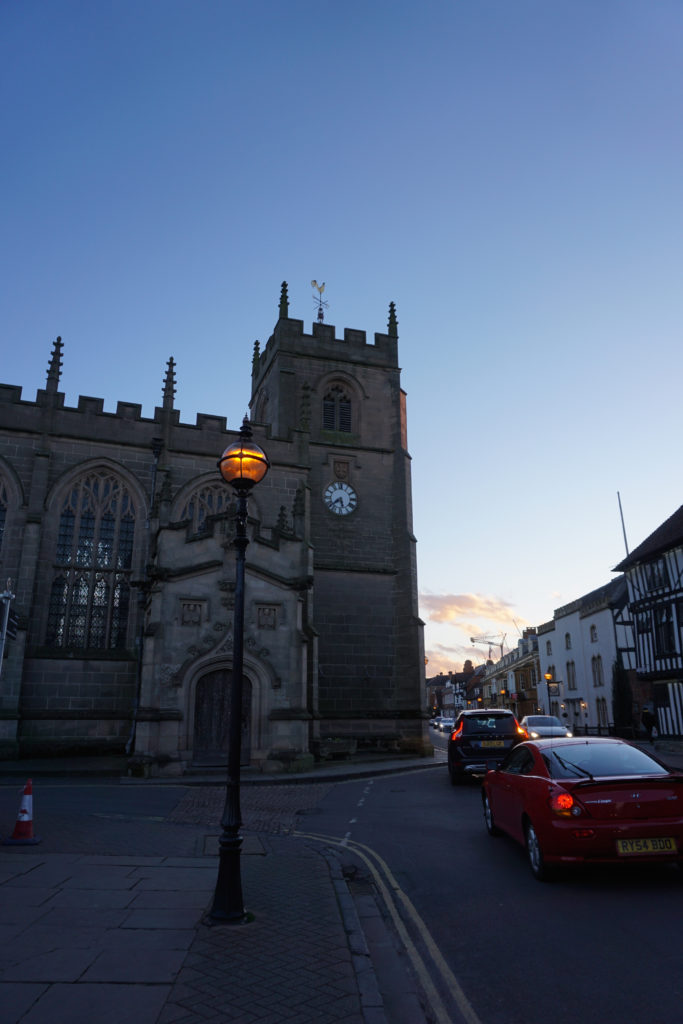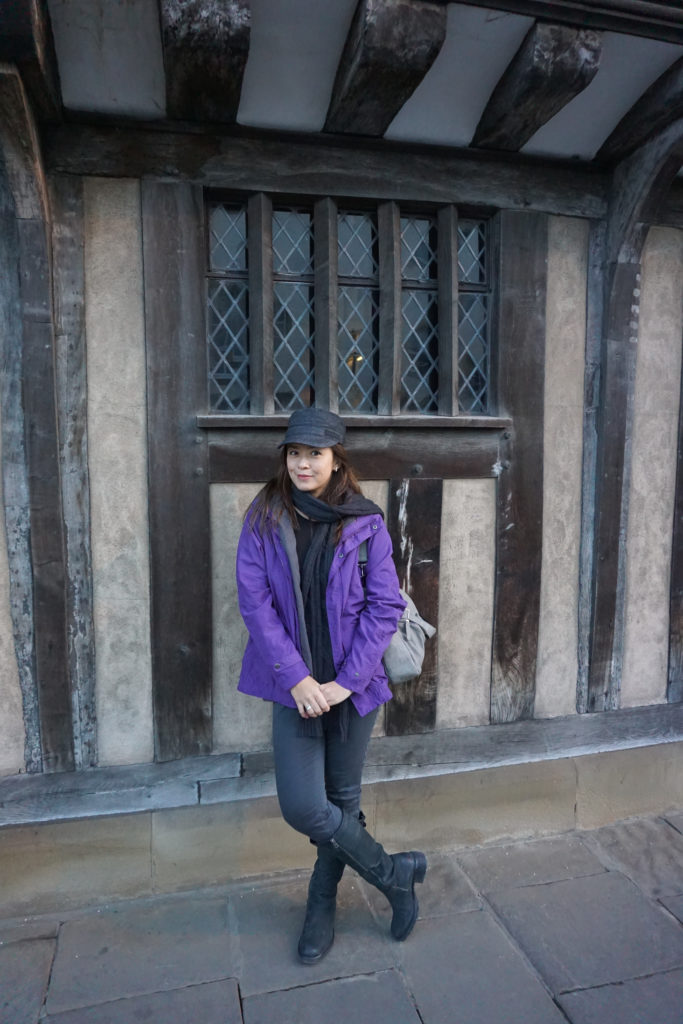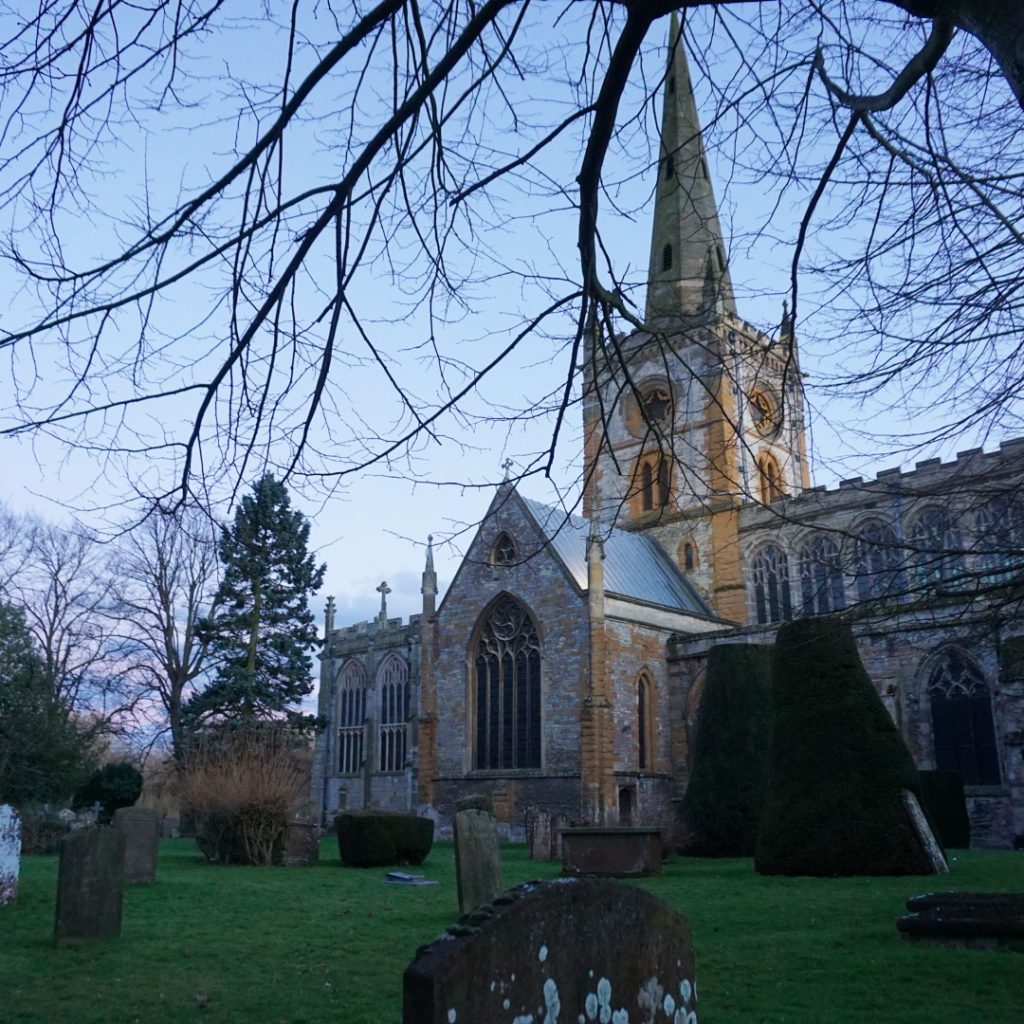 As we rounded the bend of Old Town, we passed by Hall's Croft ( which was the house of Shakespeare's daughter, Susanna Hall and her husband, Dr. John Hall ) and walked towards the Church of Holy Trinity where Shakespeare was both baptised and buried in 1564 and in 1616 respectively. It was strangely eerie yet peaceful to be strolling around a cemetery on this late evening, but I was too intrigued with the history of this old town to be spooked.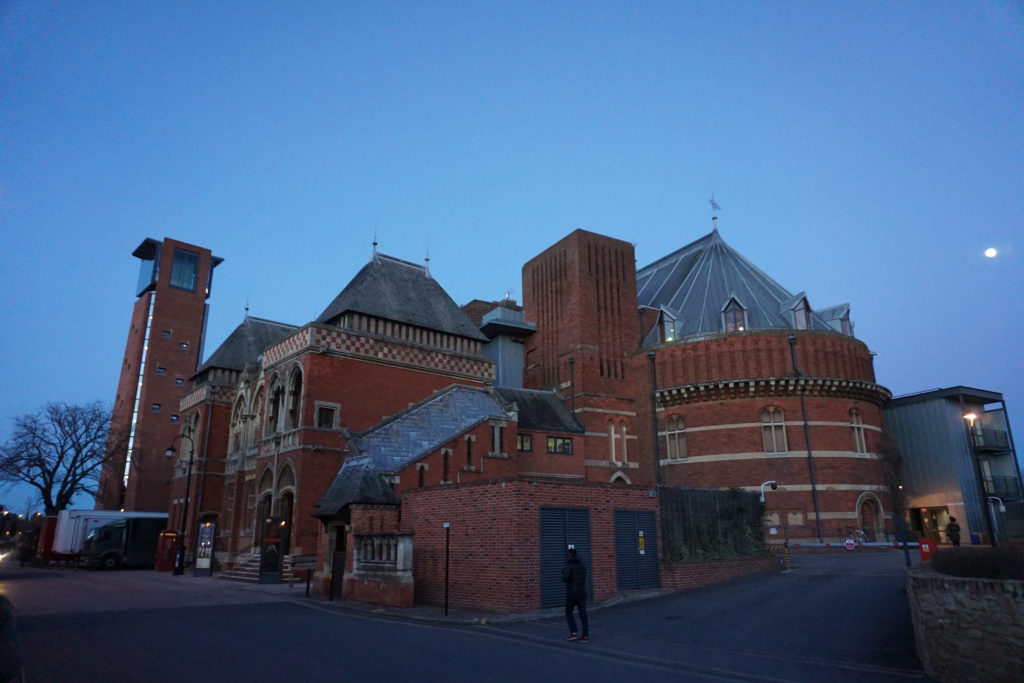 Finally, it was time to end our fascinating tour and ride the coach back to London's Victoria Station. Indeed, it truly felt like we experienced "England-in-a-day" and I was delighted to have learnt so much more about these interesting towns and places. Four stops north on the Victoria line and we were back at Euston station where Randall and I then decided to walk towards Camden Town to grab dinner at a surprisingly delectable Thai restaurant. Yay, comfort food in London town!
 ( to be continued…. )